Strings, Harp, & Guitar Competition Results
The Arizona Musicfest Young Musicians Piano Competition was held on February 25th, 2023 in the Gathering Place at La Casa de Cristo Lutheran Church. Forty-four performers  from around the state performed works by Tchaikovsky, Bach, Dvořák, Albéniz, and more.
Our wonderful panel of judges provided written feedback to each performer, and awarded prizes and ratings for standout musicians. Prize-earning musicians will receive invitations to perform on the Arizona Musicfest Young Musicians Concert series in the coming year.
Find information on the strings, harp, & guitar competition by clicking the button below, and click through the tabs on the left to meet our Prize-earning performers!
Judges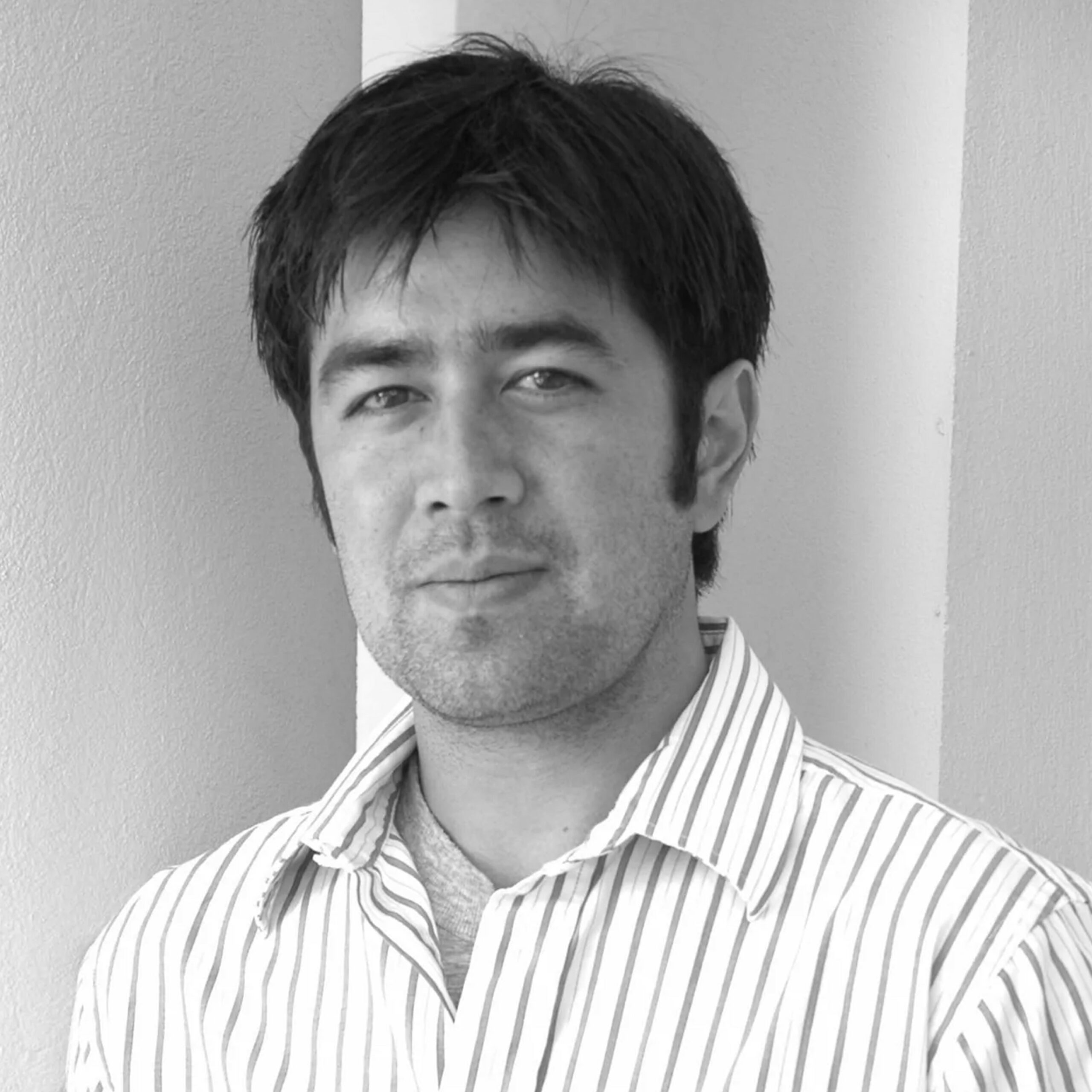 Aaron Requiro
Division II & III Judge
Second Violin
The Phoenix Symphony
A native of Oakland, CA, violinist Aaron Requiro has been an active performer and teacher around Northern California, as well as the Midwest.   Mr. Requiro is former assistant principal second violin of the Elgin symphony, and has performed with the Grant Park Festival Orchestra, as well as Citymusic Cleveland, and the Wisconsin Chamber Orchestra. He was most recently performing around the bay area with Symphony Silicon Valley, San Francisco Chamber Orchestra and the Oakland East Bay Symphony, among others. As a chamber musician, he was a member of the Vinca Quartet as well as the Kashii String Quartet and has concertized around the U.S. and Europe, as well as winning silver medal at the Fischoff Chamber Music competition with the Kashii SQ and 2nd prize at Chamber Music Yellowsprings competition as a member of both quartets.   Aaron is currently in the Baumer String Quartet and is Co-Director of the Monterey Chamber Music Workshop. In addition to teaching privately, he has been a chamber music coach for summer programs and festivals including The Crowden Summer Chamber Music Program, Music@Menlo, The Innsbrook Music Festival and Institute, Killington Music Festival, Chamber Music of the Rockies and Summer Music Berkeley.
Aaron began his studies at the Crowden School, and studied with its founder, Anne Crowden.  He received his M.M. in violin performance at the Cleveland Institute of Music, where he was a student of David Updegraff, and worked extensively with Peter Salaff and the Cavani String Quartet.  He received his B.M. in violin performance from the University of California, Santa Cruz, as a student of Roy Malan, where he was an Eltinge Family scholar, a Dean's Award recipient, and a member of the resident string quartet.  As a DAAD scholar, he studied with the Vogler Quartet in Germany at the Hochschule fur Musik in Stuttgart.   As a member of the Kashii String Quartet, he served on faculty at the Innsbrook Music Festival, and in March 2006, the Quartet recorded Aaron Jay Kernis's quintet 100 Greatest Dance Hits, with guitarist David Tanenbaum.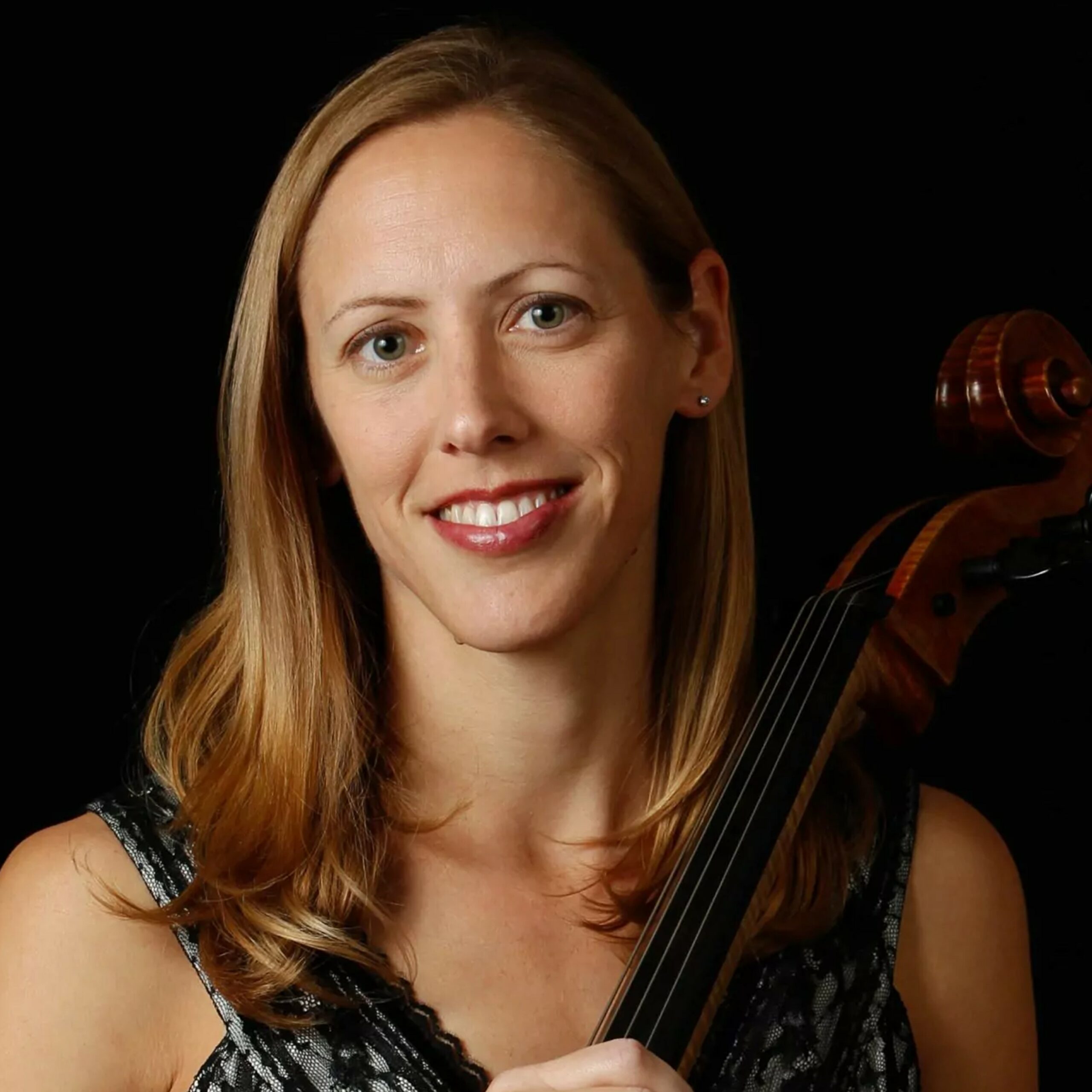 Melita Hunsinger
Division II & III Judge
Principal Cello
The Phoenix Symphony
Melita Hunsinger joined the Phoenix Symphony as principal cellist in 2015. Previously Melita served as principal cellist of the Fort Wayne Philharmonic, the Arkansas Symphony Orchestra, and the Richmond Symphony Orchestra in Indiana.
A native of Grand Rapids, Michigan, Melita graduated summa cum laude from St. Olaf College with a Bachelor of Arts degree in music. She received her Master of Music degree from Rice University. Melita is indebted to her teachers, including Louis Potter, Jr., Norman Fischer, Paul Katz, and Chris French.
From 2002 to 2009 Melita held the position of principal cellist of the Arkansas Symphony Orchestra, and, as a member of that orchestra's resident string quartet, she performed over seventy-five chamber recitals throughout the state. She also appeared as soloist with the orchestra on two occasions, performing concertos by Saint-Saëns and Brahms.
While residing in Fort Wayne Melita performed regularly with the Grand Rapids Symphony, the South Bend Symphony, and the Richmond (IN) Symphony as principal cellist. Melita appeared as soloist with the Richmond Symphony in 2014, performing Victor Herbert's second cello concerto. After joining the Fort Wayne Philharmonic as principal cellist, Melita was heard regularly in chamber recitals as a member of the orchestra's resident string quartet.
The Phoenix Symphony's 2016-2017 season featured Melita as soloist performing Leonard Bernstein's Three Meditations from Mass. In addition to performing with the Phoenix Symphony, Melita enjoys regularly collaborating with her colleagues in chamber recitals throughout the valley.
Melita and her husband Jeff have two young children, Paul and Clara.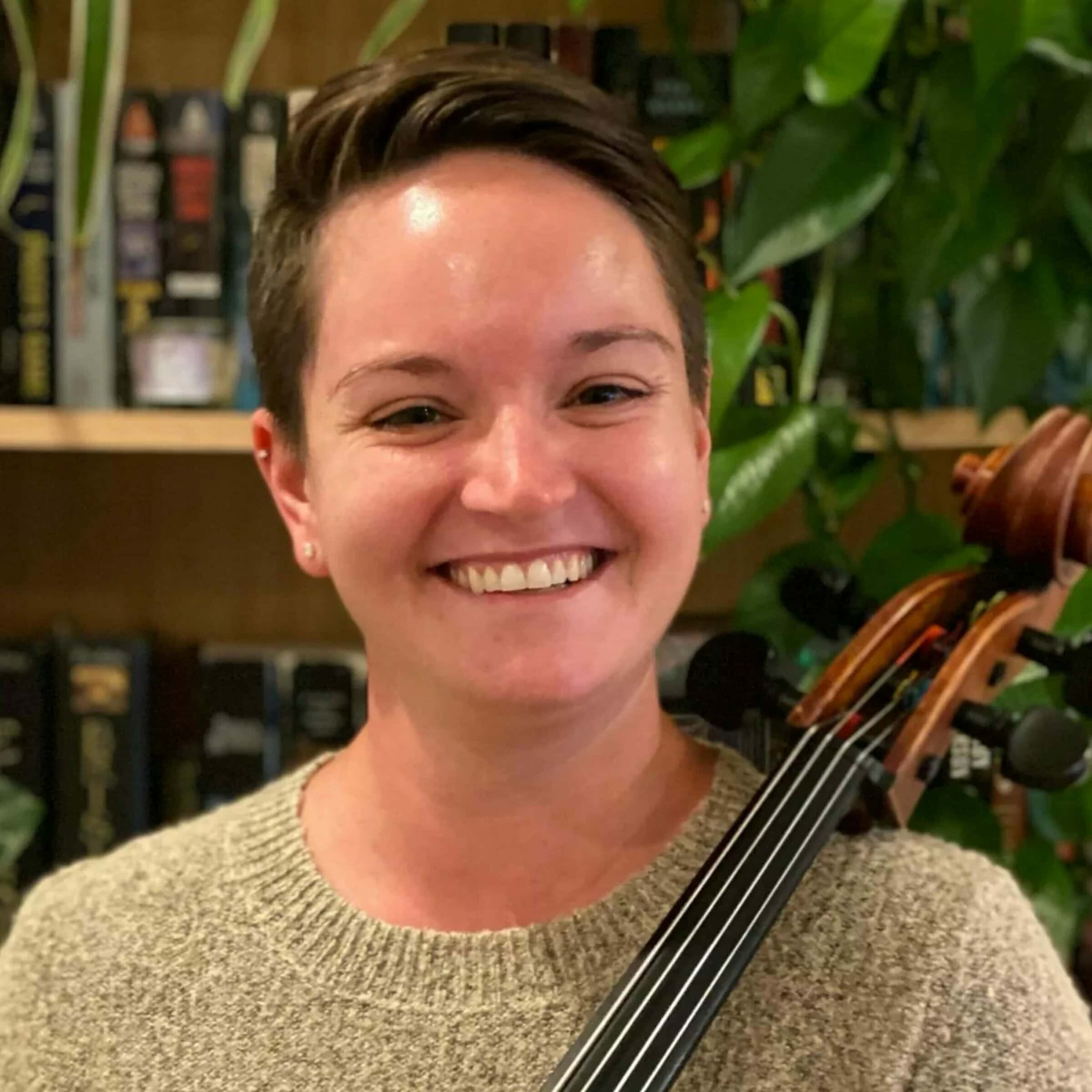 Bridget Pasker
Division II & III Judge
Associate Principal Cello
The Phoenix Symphony
Cellist Bridget Pasker began her musical studies at the age of 4. Originally from Dubuque, IA, she studied at the Preucil School of Music before earning her Bachelor's degree from The Juilliard School. She then moved to San Francisco where she earned a Master's degree in Chamber Music and Professional Studies diploma from the San Francisco Conservatory of Music. Her principal teachers have included Amos Yang, Jennifer Culp, Darrett Adkins, Bonnie Hampton, Hans Jensen, Charles Wendy, and David Evenchick. She is currently the Associate Principal cellist of the Phoenix Symphony.
While at SFCM, Bridget found a passion for chamber music. She was a member of the Thalea Quartet, who served as the graduate resident string quartet. As a part of the quartet, Bridget has worked with many composers and eminent artists, including the Borromeo Quartet, Kronos Quartet, Caroline Shaw, Geoff Nuttall, Paul Hersh, Jodi Levitz, and Jennifer Culp. The Thalea quartet spent summers at the Banff Center, Zephyr International Chamber Music Festival, and Cordes en Ballade.
Bridget currently lives in Phoenix with her partner, Adam, and their dog Scooter.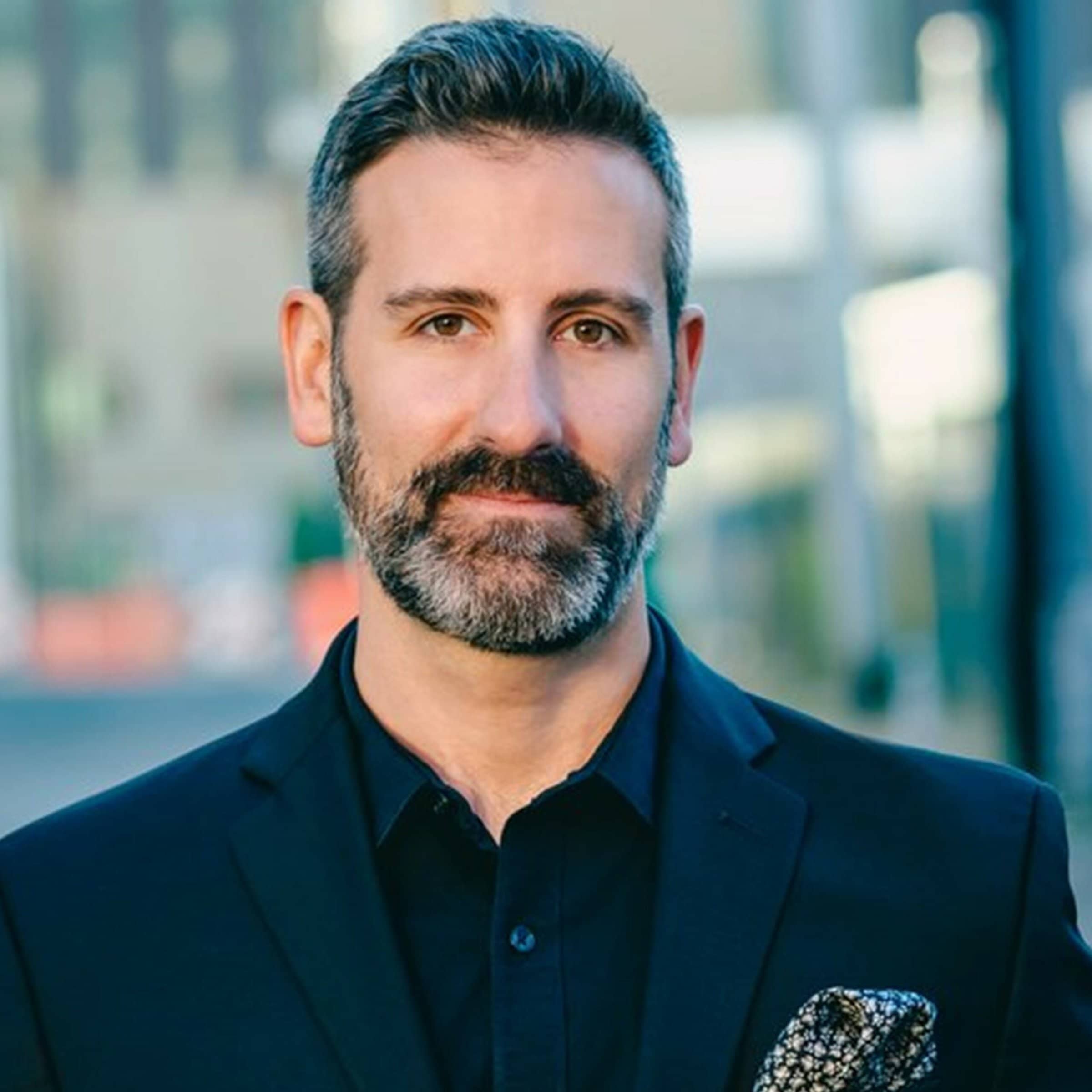 Christopher McKay
Division I Judge
Assistant Principal Viola
The Phoenix Symphony
In 2008, Christopher McKay joined The Phoenix Symphony as a section viola player and is currently the Acting Assistant Principal Viola, a post he has held since 2009.  Maintaining an active orchestral performing career, his other current orchestral engagements include performances with the Grant Park Orchestra in Chicago and the Central City Opera in Colorado.  Previous orchestral experience includes a one-year position with the Louisville Orchestra from 2007-08, substitute with the Indianapolis Symphony Orchestra, and positions with the Evansville Philharmonic Orchestra, Owensboro Symphony, New Jersey Opera, Baton Rouge Symphony Orchestra, and the Lancaster Festival Orchestra.
In addition to his extensive orchestral experience, Mr. McKay's career also includes chamber musician, soloist, and teacher.  From 2001-07 he held a unique position with the Evansville Philharmonic Orchestra and the University of Evansville that included a residency with the Eykamp String Quartet.  As a member of the Quartet he performed numerous concerts each year at the University, gave various outreach concerts in and around the Evansville metropolitan area, and coached University and Youth Orchestra students in chamber and orchestral music.  As Principal Viola of the Philharmonic he had the opportunity to perform as a soloist in Wolfgang Amadeus Mozart's Sinfonia Concertante for Violin and Viola in 2004, and performed the part of Sancho Panza in Richard Strauss' Don Quixote in 2006.  His duties as Adjunct Instructor of Viola at the University included teaching private viola lessons and performing solo recitals.
As a passionate chamber musician, Mr. McKay, along with TPS first violinist Karen Sinclair, founded the modular chamber music ensemble Urban Nocturnes in 2009.  Born out of friendship and a desire to collaborate together, this ensemble has expanded to a six-person roster and is dedicated to the highest level of performance of the traditional chamber music repertoire.  As a Phoenix based ensemble they are currently Artists-in-Residence at the Trinity Episcopal Cathedral in downtown Phoenix, AZ.
Mr. McKay received his viola performance degrees from Louisiana State University (BM) and Indiana University (MM), and has twice been a fellow at the world renowned Tanglewood Arts Center. His primary teachers were Julian Wilkison, Alan deVeritch, and Jerzy Kosmala, with additional instruction from Paul Neubauer and James Dunham.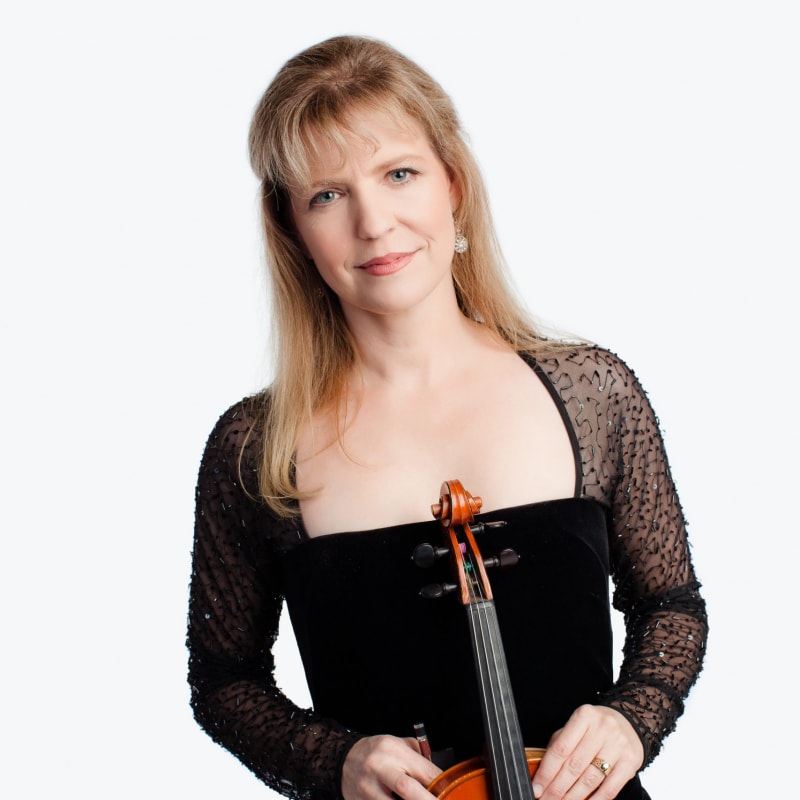 Dian D'Avanzo
Division I Judge
Assistant Concertmaster
The Phoenix Symphony
Born thirty miles from the Canadian border in Halma, Minnesota, Dian D'Avanzo began studying the piano at age three, violin at age ten, and harp at age twelve. Eventually choosing to concentrate on the violin, she earned a Bachelor of Music degree from the University of Minnesota and Master of Music degree from the New England Conservatory in Boston.
In 1990 D'Avanzo won a position with the New World Symphony(Miami Beach, FL) with Michael Tilson Thomas but was only there two weeks: when the orchestra tour to Spain was cancelled due to rain, she took advantage of her unexpected free time to fly to Arizona to audition for the Assistant Principal Second Violin opening in the Phoenix Symphony. She was awarded the position and joined the orchestra immediately. When the opportunity arose, she auditioned for and was awarded the position of Assistant Concertmaster.
Other credits include engagements with the Santa Fe Opera Orchestra, The Arizona Opera Ring Cycle in Flagstaff, the Utah Opera Festival and a live performance on Prairie Home Companion.
D'Avanzo plays a fine violin made by her brother, David Folland, one of America's finest young luthiers. She lives in Ahwatukee with her husband Michael, a TPS cellist, and their two young daughters Amelia and Elena.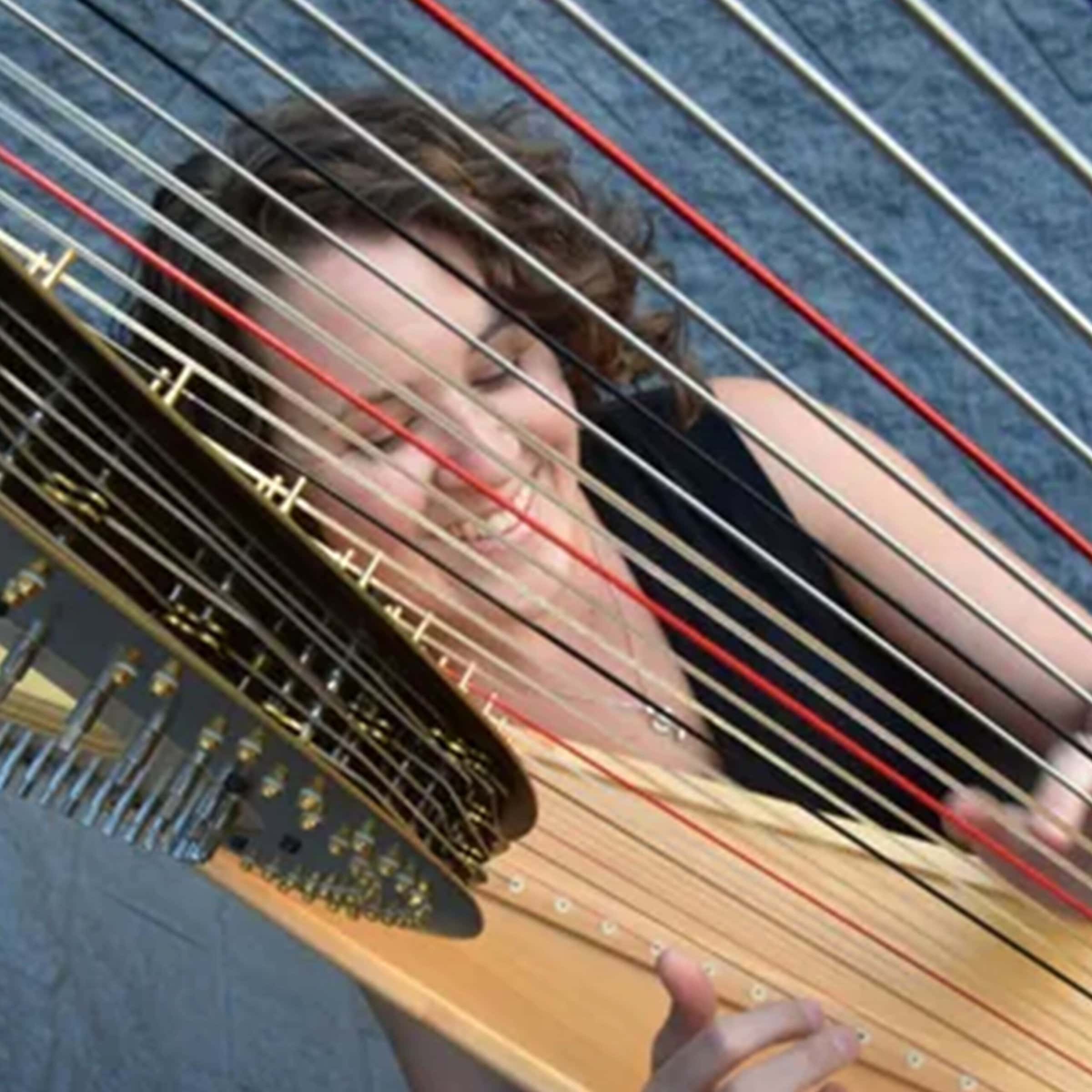 Lauren Arasim
Division I Judge
Lauren Arasim, has been playing the harp since the year 2000.  She earned a Masters Degree in music performance under the tutelage of Dr. Carrol McLaughlin with special studies in jazz and electronic music from The University of Arizona and both a Bachelors Degree in music performance under the tutelage of Mindy Ball and a Bachelors Degree in music education from the Hall Musco Conservatory of Music at Chapman University.
Her performance experience includes a stadium concert with Placido Doming in Hermosillo Mexico, a performing member of the world renowned harp ensemble HarpFusion, a performing member of the electronic ensemble CrossTalk, Walt Disney Concert Hall, The California Center for the Arts Escondido, and Copley Symphony Hall.  Lauren has been a hand double, coach, composer, and recording artist for the film "Sarah Through The Wall".  She was a studio harpist for the video game " La Enstranger".
Lauren currently works at Arizona State University as an Academic Advisor for the school of music. She also teaches private harp lessons in person and via Skype.  Previously, Lauren worked at PIA a Creative Drive Company as an audio engineer, sound designer, and composer.  She was featured on the sound logo for Creative Drive.  Lauren has two solo recordings, "The Watchman" and "Breathe In", that are jazz inspired, improvisational pieces and a self published piece of sheet music entitled "Spanish Storm".  In the past, she has been signed and recorded with Vico Road Records and has also recorded at Sacred Cat Records.
Although classically trained, Lauren is not your typical harpist.  She will surprise you with her music when you hear her play classic rock, pop, Latin, jazz, and blues.  She is currently collaborating with world renowned blues musician/singer Nathan James.  Lauren is also passionate about shedding a new light on the once classical instrument by playing an electro-acoustic harp with guitar effect pedals and performing rock and pop covers as well as original compositions that are blues and jazz inspired.
Division I (7th & 8th Grades)
First Prize
Joshua Lee, violin | Phoenix
Student of Jooyeon Han
Repertoire: Ysaÿe, Sonata No. 3, Op. 27 "Ballade"
---
Second Prize
Sawa Yamaguchi, violin |  Glendale
Student of Jing Zeng
Repertoire: Mendelssohn, Violin Concerto in E minor, Op.64, Mvt.I
---
Third Prize
Justin Kang, cello | Laveen
Student of Jamie Kellogg
Repertoire: Popper, Hungarian Rhapsody, Op.68
---
Excellent Rating
Athena Zhu, violin | Benali Sancehz Kraehe, guitar | Aimi Sijak, violin | Fengming Cao, violin | Israel Kim, cello
Division II (9th & 10th Grades)
First Prize
Charlie Pabst, cello | Tempe
Student of Wesley Skinner
Repertoire: Elgar, Cello Concerto in E minor, Op. 85, Mvt. IV
---
Second Prize
Abraham Kim, cello | Laveen
Student of Jaime Kellogg
Repertoire: Elgar, Cello Concerto in E minor, Op. 85, Mvt. IV
---
Third Prize
Daren Crusenberry, guitar | Tucson
Student of Michael Lich
Repertoire: Villa-Lobos: Prelude #1 & Deyens: Fuoco
---
Superior Rating:
Sophie Kim, cello | Alex Gong, viola
Division III (11th & 12th Grades)
First Prize
Rachel Gardner, violin | Gilbert
Student of Simon James
Repertoire: Bach, Violin Sonata No. 1 in G minor, Mvt. I & Tchaikovsky, Violin Concerto in D Major, Op 35, Mvt. I
---
Second Prize
Jonathan Okseniuk, violin | Mesa
Student of Jing Zeng
Repertoire: Tchaikovsky, Violin Concerto in D Major, Op 35, Mvt. IV & Bach, Violin Sonata No.1 in G minor, Mvt. II
---
Third Prize
Seungchan (Aiden) Min, Chandler
Student of Steven Moeckel
Repertoire: Sibelius, Violin Concerto in D minor, Op.47, Mvt.I & Piazzolla, Histoire du tango, Mvt.III
---
Superior Rating
Tony Kim, cello | Miles Nahf, guitar | Brandon Lee, viola