Arizona Musicfest Scholarship

About The Arizona Musicfest Scholarship
Since 2011, Arizona Musicfest has awarded over $170,000 to Arizona students pursuing college degrees in music through the Arizona Musicfest Scholarship Program.
Arizona Musicfest Scholarship Recipients are students and alumni of the following distinguished institutions: The Juilliard School, New England Conservatory of Music, Yale University, The Cleveland Institute of Music, San Fransico Conservatory, USC's Thornton School of Music, Colburn Conservatory, Biola University, Arizona State University, The Eastman School of Music, Vanderbilt University, and Curtis Institute of Music.
Each year, Musicfest awards an initial scholarship to a graduating high school senior, as well as four renewing scholarships to past winners currently enrolled and excelling in their collegiate academic and music studies.  Scholarship recipients are eligible to receive four years of Musicfest funding to aid in their pursuit of an undergraduate music degree.
As a non-profit performing arts organization, Arizona Musicfest is unique among its industry colleagues in providing this type of on-going financial support to college-level musicians.
To adjudicate the scholarship process, both for new applicants and renewing candidates, Arizona Musicfest annually assembles a distinguished review panel of professional musicians and educators to review each candidate's application, performance videos, academic record, musical accomplishments, professional references, and written essays.
Through our patrons' generous support of the Arizona Musicfest Scholarship Fund, Arizona Musicfest provides some of the Valley's most accomplished and deserving Young Musicians with not only valuable financial aid, but also with a community of enthusiastic fans who stand behind these aspiring young musicians and help them to realize their dreams.
Application Information
Due Date: May 1, 2023 The application deadline has passed
Performance Videos must be online links (e.g. YouTube, Dropbox, or Google Drive)
Letters of Recommendation must be emailed directly from the recommender to scholarship@azmusicfest.org
Lists to compile before you complete the Application:
Schools applied to, and those to which you've been accepted
Scholarships, Awards and Honors already earned, including amounts, if available.
NOTE: The following three lists may be submitted as individual files OR typed directly into the online application:
Arizona Musicfest-Related Activities
Music-Related Experience (non-Musicfest)

Past and present musical experiences, including in-school, paid and/or volunteer activities. Indicate, if applicable, ensemble names, recital date(s), repertoire performed, etc.

Non-Music Experience/Volunteer Experience/Extracurricular Activities

Past and present volunteer experiences, paid employment, and extracurricular activities in high school or in your community. Include dates of service or participation, organization, business, or school name(s), and a description of your duties or activities for each.
Personal Statement:
Your Goals for the Future (500 words): Describe your education, career and personal goals for the future.
 Important Information
Applicants are encouraged to submit an Intent to Apply Form to help us track application materials: Intent to Apply Form
Applicants must be Arizona residents and planning to matriculate within one year of the May 1, 2023 scholarship deadline.
Applicants must have previously participated in at least one Arizona Musicfest Young Musicians Program. Acceptable programs include:

Strings/Harp/Guitar, Winds/Brass/Percussion, Voice, Piano, or Chamber Music Competitions
Young Musicians Concerts at the MIM Music Theater
Access to Artistry Hearings, Q&As, Masterclasses, or other events
Festival Orchestra Outreach

Applicants must be pursuing a college-level, undergraduate degree in music (classical) or music education with the intent of pursuing a career in music.
The scholarship will be awarded once the recipient has been accepted by and enrolled in their indicated college-level program.
Scholarship funds ($2,500 annually) will be sent directly to the conservatory/college/university in the recipient's name, in support of tuition expenses. If you do not require tuition support, this scholarship may, in certain instances, be used to offset other academic-related expenses (eg. books, technology).
Scholarships will be awarded for your first academic year and may be renewed for up to three (3) additional years provided you are in good standing at your school and are successfully continuing with music studies.
The Scholarship Review Committee has absolute discretion in all decisions.
Scholarship recipients will be notified and announced on the Arizona Musicfest website by June 1st, 2023.
2023 Arizona Musicfest First-Year Scholarship Recipients
We are excited to continue supporting five renewing students for the 2023/24 school year, and are pleased to introduce our first-year recipients: Jonathan Okseniuk & Tony Kim! Jonathan, from Mesa, is excited to begin his studies at the Curtis Institute of Music in the Fall. Tony, from Tempe, will attend Vanderbilt University beginning in Fall 2023. Click the images below to learn more about these outstanding musicians!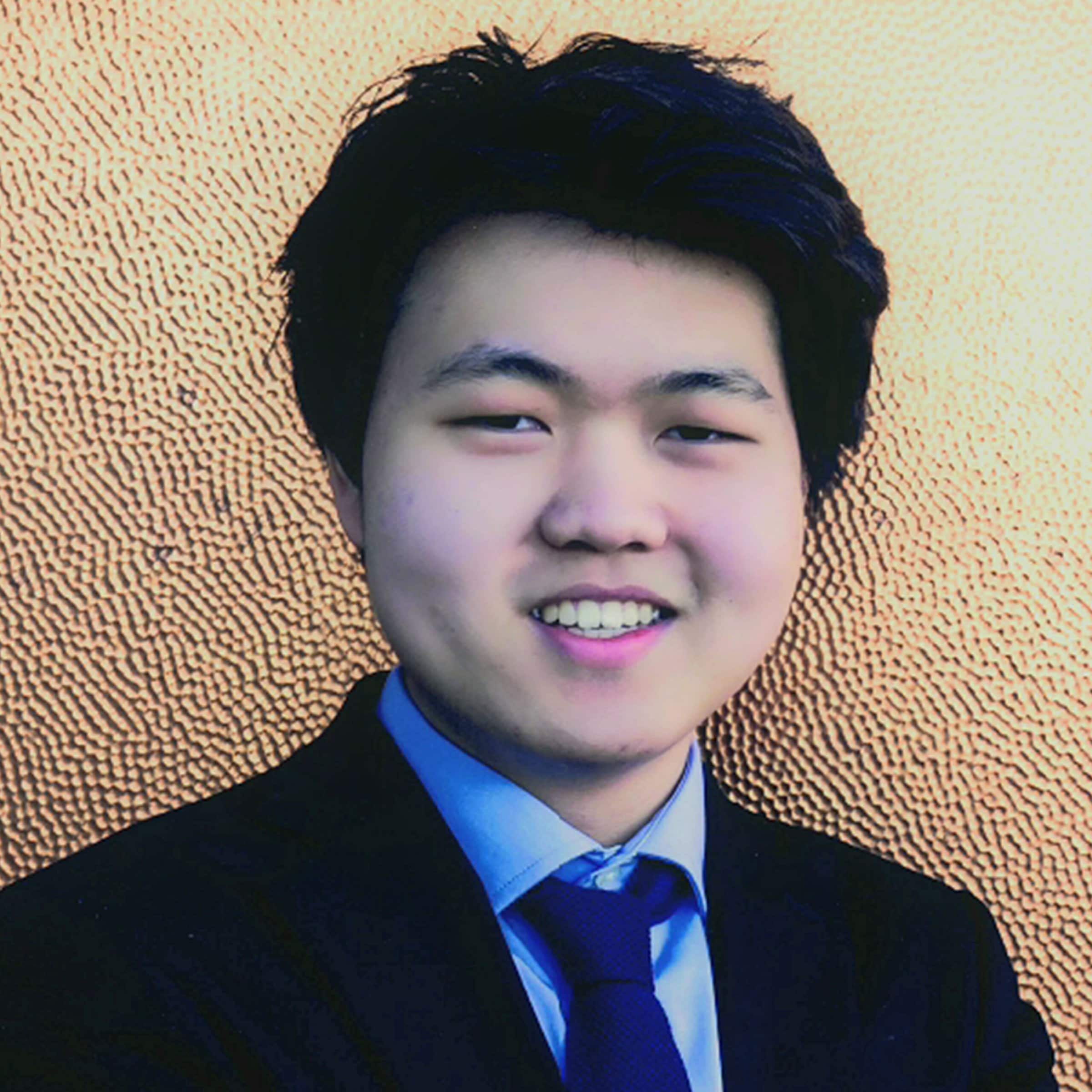 Tony Kim
Vanderbilt University, 2023-2027
Tony Kim has been studying the piano with Dr. Yali Luo since the age of 10 and the cello with Jan Simiz, assistant principal of the Phoenix Symphony, at age 11. He has won first prizes in the Steinway Avanti Junior Piano Competition, Arizona Musicfest Young Musicians Competition, OPUS Competition, Tone X Galaxie Y Music International Competition, Charleston International Music Competition, and Vivo International Music Competition. He also received first place for both the 2021 and 2022 Arizona MTNA State Competition Senior Piano Division. 
An avid cellist, Tony has also won top prizes at numerous string competitions, including the Arizona Strings Teachers Association Competition, Arizona Musicfest Young Musicians Competition, Phoenix Youth Symphony Young Musicians Competition, Arizona Music Educators Association Solo and Ensemble, Bellegrande International Music Competition, and OPUS Competition. He has played in the AMEA Regionals and All-State Orchestras for all four years of high school and held principal cellist positions in both Regionals and All-State Orchestra and the Phoenix Youth Symphony. 
An active performer, Tony has performed in venues such as Carnegie Hall, Katzin Hall, Parker Concert Hall, and the Musical Instrument Museum. Last summer, he received a scholarship to attend the Brevard Music Center, where he studied piano with Professor Norman Krieger. Other summer programs he has attended include the Heifetz International Music Institute, Philadelphia International Music Festival, Interharmony International Music Festival, and Vivace International Music Festival. Over the years, he has had the opportunity to study with Andrew Mark, David Ying, Yeesun Kim, and Robert Hamilton and play in masterclasses for Zlatomir Fung, Natasha Brofsky, Colin Carr, and Mike Block. This summer, he will be attending the Bowdoin International Music Festival to study with Paul Katz.
Tony has been greatly involved in Harmony Project Phoenix, where he is a cello instructor for students and plays along with their youth orchestra. Starting in the fall, he will be attending Vanderbilt University, where he will study both piano and cello performance at the Blair School of Music with Dr. Amy Dorfman and Dr. Felix Wang.
Meet the Arizona Musicfest College Scholars!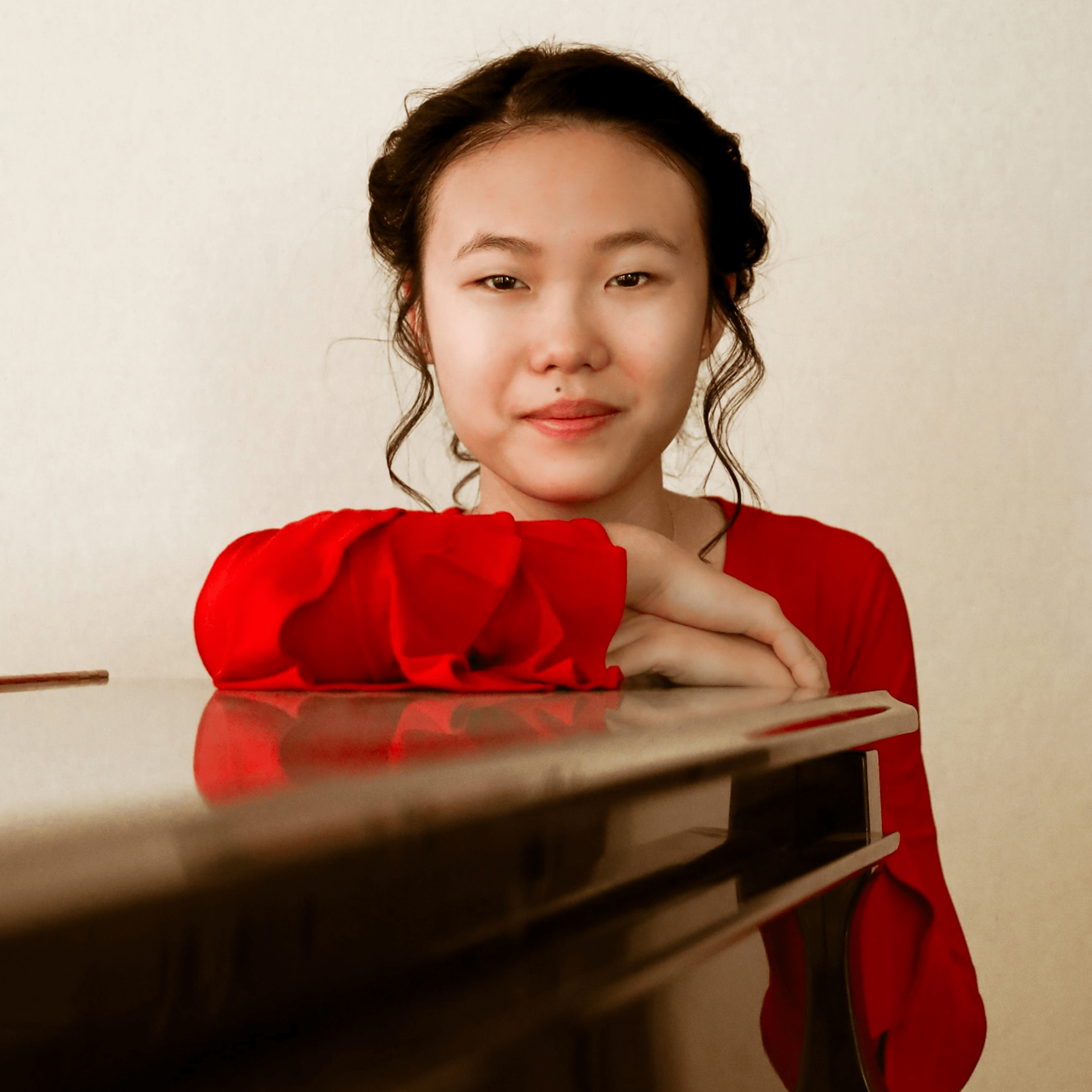 Sharon Hui
University of Colorado Boulder, 2021-2025
Sharon Hui has won prizes and special recognitions in competitions, including the Arizona
Musicfest Young Musicians Competition, the MTNA/ASMTA Yamaha Piano Competition, the
East Valley Music Teachers Association Piano Competition, the Steinway/Avanti Future Stars
Competition, and the Arizona Piano Institute Virtual Solo Competition for North America. She
was awarded the special prize Amy Fu Memorial Award for the Best Performance of a work by
Beethoven at the 2021 Angelo and Micheline Addona Arizona Young Artist Piano Competition.
Sharon's performance at her recent Associate of the Royal Schools of Music (ARSM) diploma
exam earned her a near perfect score and a Distinction in her qualification.
A student of Dr. Mandarin G. Cheung-Yueh since 2012, Sharon has also attended the Arizona
Piano Institute Summer Festival, the New Orleans Piano Festival, and the University of Houston
International Piano Festival. She has worked with artists-teachers Diane Baker, Cathal Breslin,
Andrew Brownell, Sean Chen, Alan Chow, Alvin Chow, Pavlina Dokovska, Barbara Faust,
Jennifer Hayghe, Mackenzie Melemed, Anton Nel, Elizabeth Pridonoff, Eugene Pridonoff, Igor
Resnianski, Eckart Selheim, John Weems, Nancy Weems, as well as Musicfest Festival Orchestra
artistic director and conductor Robert Moody.
Sharon graduated as salutatorian from Red Mountain High School and was an active member of
her school's National Honor Society and Biomed Club. Additionally, she has served as chapter
Vice-President for Model UN and was instrumental in the training of its new members and
conference preparations.
This summer, Sharon will attend the Lamont Summer Academy. Come fall, she looks forward to
beginning her undergraduate studies with Dr. Jennifer Hayghe at the University of Colorado at
Boulder, as well as her debut with the Musica Nova Orchestra as the First Prize Winner of the
2019 Arizona Piano Institute Festival Concerto Competition.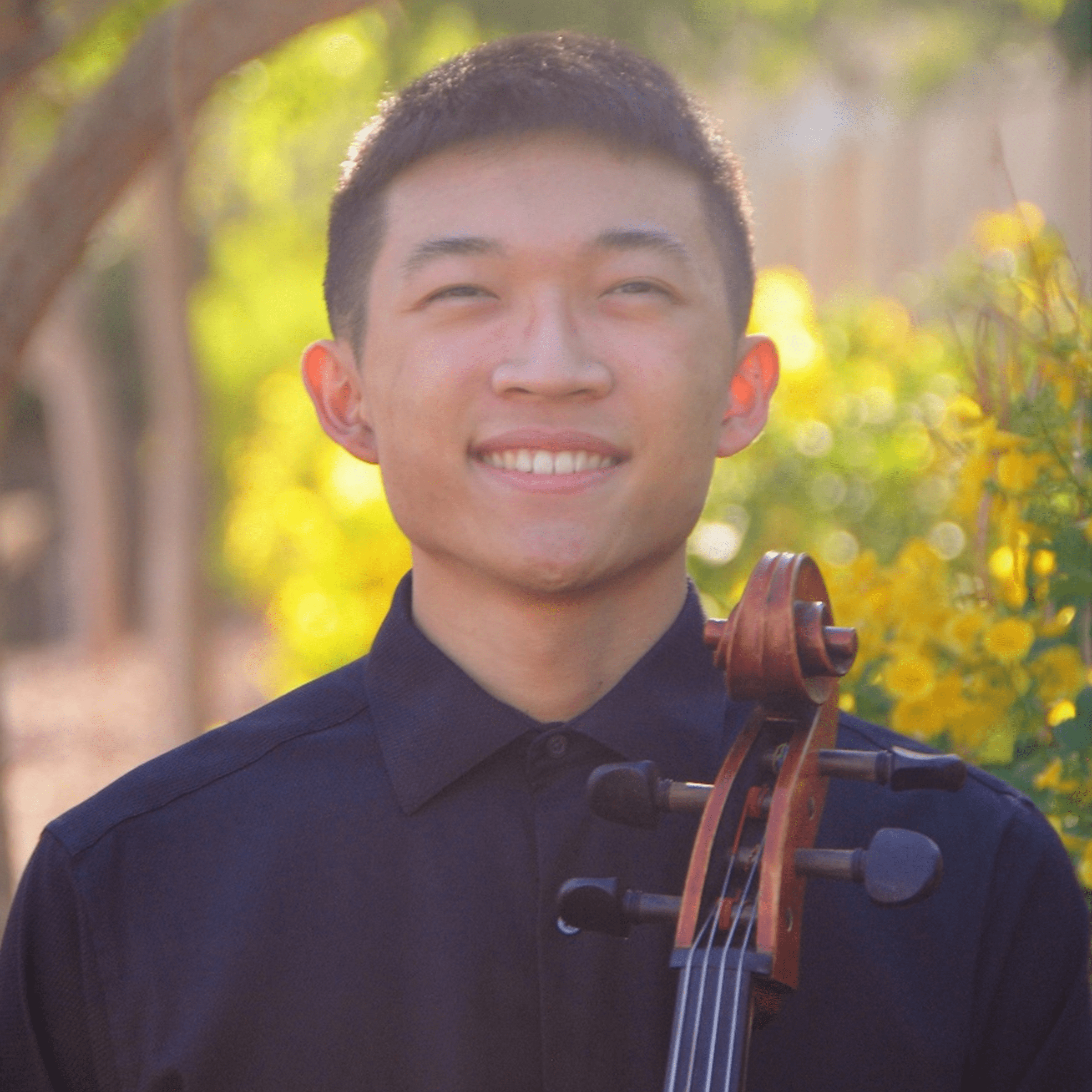 Leo Kubota
Yale University, 2021-2025
Leo Kubota started studying the cello with Professor Thomas Landschoot when he was 10 years old. He will be studying with Professor Paul Watkins in the five-year Bachelor of Arts/Master of Music program at Yale University starting this fall.
As a soloist, Leo has performed with the Phoenix Symphony, the Montecito International Festival Orchestra, and the FOOSA Philharmonic after winning their respective concerto competitions. He recently was one of seven national finalists in the MTNA National Senior String Competition. He has also won top prizes at National YoungArts Competition, Phoenix Youth Symphony Concerto Competition, and Arizona Cello Society Competition, among others. Leo has twice earned First Prize at the Arizona Musicfest Young Musicians Competitions, both as a soloist and as a member of The Kubota Duo, a violin and cello duo with his sister Rina.
He has attended several music festivals, including Bowdoin International Music Festival, Vivace-e! Matera, Cincinnati Young Artists, Meadowmount School of Music, and Madeline Island Chamber Music. He has also been given the opportunity to play in masterclasses for Edward Arron, Natasha Brofsky, Lynn Harrell, Hans Jensen, Christine Lamprea, Trio Solisti, and David Ying.
Before starting the cello, Leo played piano for 5 years.  He won several awards, including First Prize and the Emily Butcher Outstanding Performance Award in the Young Artist Piano Competition and an Honorable Mention at the Russian Music International Piano Competition in San Jose, CA. His former teachers include Dr. Alex Zheng, Dr. Yali Luo, and Ms. Manuela Pagano.
Leo always looks forward to working with his students every week at Harmony Project, where he has been teaching cello privately for over a year. He has been a volunteer there for more than four years.
Besides music, he finds joy in nature. He enjoys building and maintaining ecosystems full of aquatic plants and breeds dwarf shrimp in them— it has been one of his most rewarding hobbies over the past few years.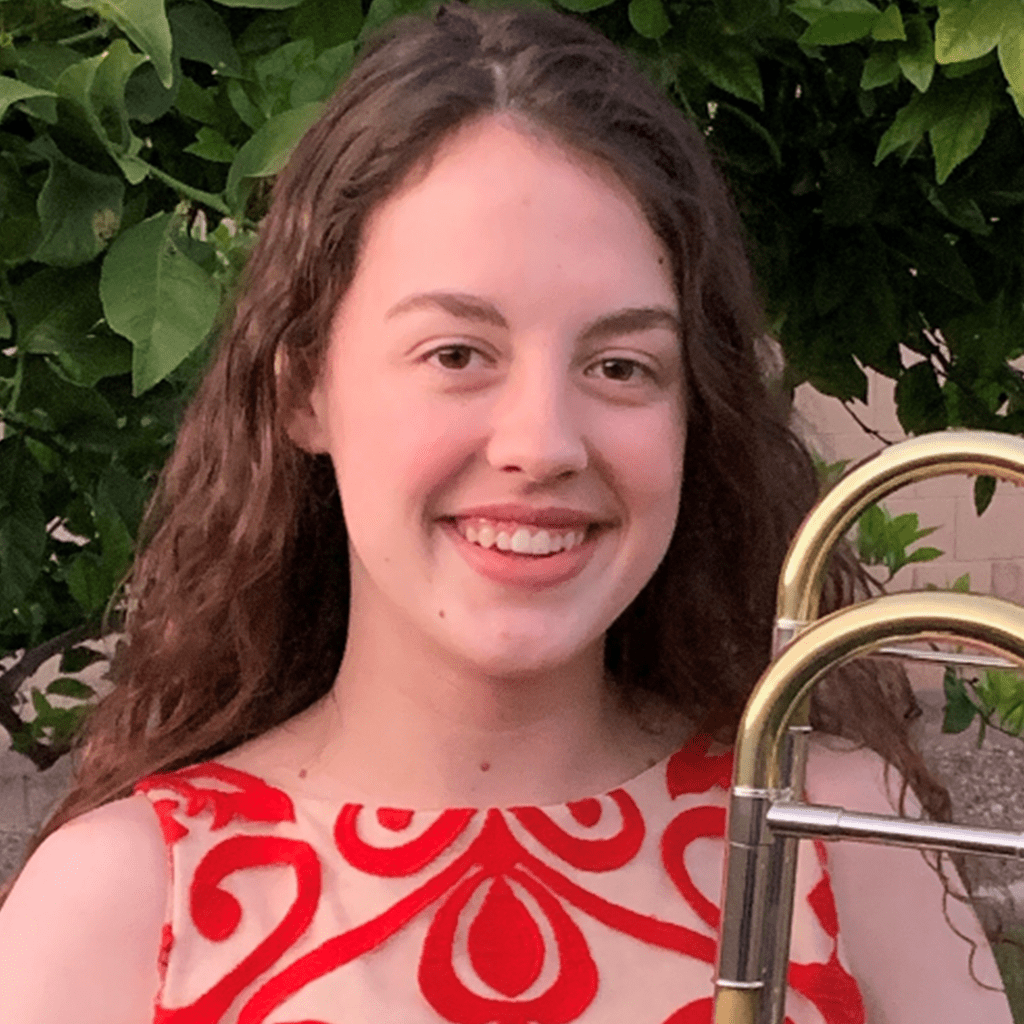 Gracie Potter
The Colburn School, 2020-2024
Gracie Potter graduated early from Arizona School for the Arts after completing her junior and senior years concurrently and will be attending The Colburn Conservatory of Music this fall.
For summer 2020, she received a New Horizons Fellowship from Aspen Music Festival and School. She was a Winner Finalist for the 2020 National YoungArts Foundations Competition and spent a week at the New World Center participating in masterclasses, chamber ensembles, and performances. In November 2017 and 2018, she was named Honorable Mention for the National YoungArts Foundations Competition and attended the Los Angeles Regional YoungArts program in March 2019. In January 2019 she won the Phoenix Youth Symphony's Young Musicians Competition (PYS/YMC) Senior Division, in 2015 and 2017 she won the PYS/YMC Junior Division and in 2017, 2018, and 2019 she won the AZ Musicfest Young Musicians Competition.
In 2019 she was selected to be a member of the National Youth Orchestra and performed in multiple countries on the NYO European Tour. She also worked with world-renowned teachers such as Megumi Kanda and James Markey. In 2017 she was selected for the National Youth Orchestra 2 and had the opportunity to work and perform with members of The Philadelphia Orchestra in a side by side concert in Philadelphia and New York at Carnegie Hall. In 2018 and 2019 she attended the BUTI Tanglewood Trombone Workshop and in 2018 she was a member of the BUTI Tanglewood Young Artist Orchestra where she worked with members of The Boston Symphony Orchestra and performed three full concerts at Tanglewood.
She has been the principal trombonist for the Phoenix Youth Symphony for four years and currently studies with Mr. Chris Wolf, the principal trombonist of the Phoenix Symphony. She has taken lessons with world-renowned musicians such as Megumi Kanda, Mark Lawrence, James Markey, Matt Vaughn, Toby Oft​, Douglas Yeo, and Ronald Barron. She has also had coachings with David Krauss, Don Lucas, Elizabeth Shafer, Maestro Robert Moody, Stephen Lange, and Gerard Schwartz.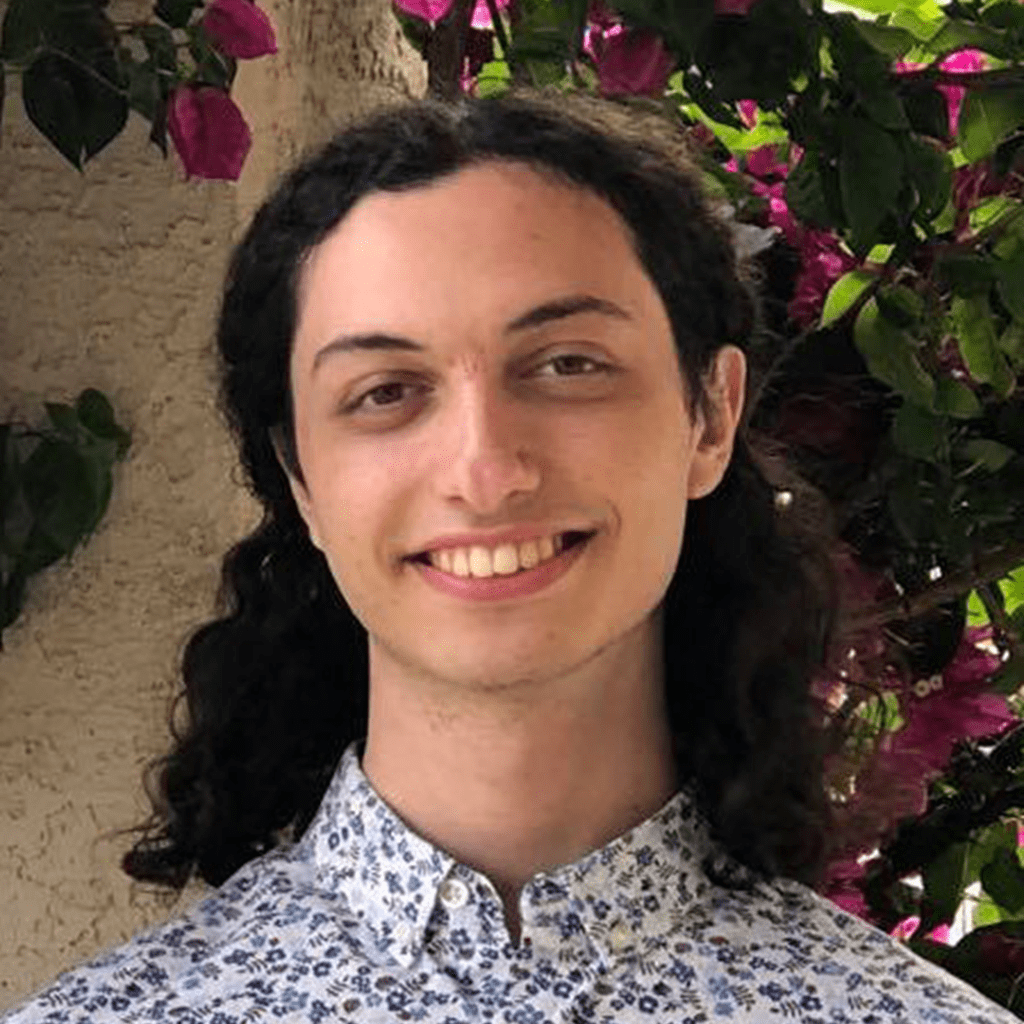 Eddie Virtgaym
San Francisco Conservatory, 2020-2024
Percussionist Eddie Virtgaym is a performer and advocate of all styles of music. He regularly performs classical music and jazz in small and large ensembles across the Valley. He is a collaborator at heart, always seeking avenues to create music with peers.
At Perry High School, he was a leader in his school's Percussion Ensemble, Jazz Band, Wind Bands, Marching Band, and Indoor Percussion Ensemble. There, he also volunteered often to perform percussion with the orchestras and choirs at his school. He also played vibraphone and drumset in the Young Sounds of Arizona, the Valley's premier youth jazz big band and combo. He has participated in percussion ensembles and jazz combos at Scottsdale Community College and Chandler-Gilbert Community College, participated in Regional and All-State Wind Bands, Orchestras, and Jazz Bands, and received Superior ratings in several Solo performance festivals. Additionally, he often performs small-group jazz with peers at restaurants in Phoenix, and even has an 80's cover band Polybius that regularly performs at StarFighters Arcade.
In 2019, Eddie received the Arizona Percussive Arts Society Summer Camp Scholarship to attend that summer's Juilliard Summer Percussion Seminar. There, he spent two weeks with 15 other young people who care deeply about music and artistry, studying with some of the biggest names in contemporary percussion.
He was also the president of Perry High's Tri-M Music Honors Society, where he spearheaded the organization of the 2020 CUSD Chamber Recital, which provided high school students from around Chandler solo and ensemble performance opportunities in a friendly and supportive environment.
Eddie is grateful to have studied with valley percussionist Josh Gottry throughout high school, and will be attending the San Francisco Conservatory of Music in the fall to study with Jake Nissly, where he will continue his journey and studies of performance, collaboration, and artistry.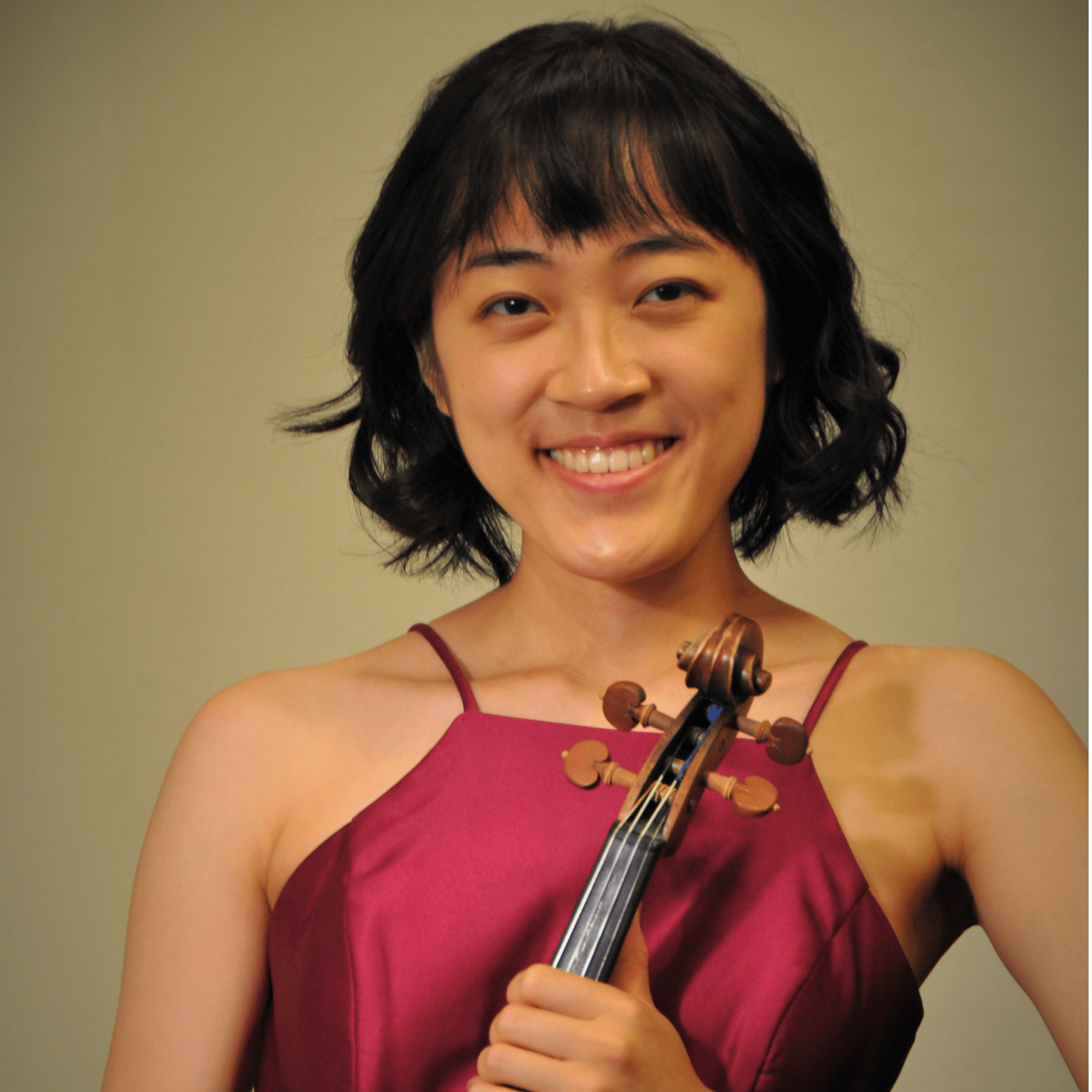 Rina Kubota
Yale University, 2019-2023
Rina Kubota, a second-year student at Yale University, is a 19-year-old violinist from Tempe studying with Professor Wendy Sharp.  She started playing the violin when she was 12 years old with Dr. Jonathan Swartz, with whom she studied until graduating high school.  Major solo performances include playing the Prokofiev Violin Concerto No. 1 with the MusicaNova Orchestra at the MIM and the Mozart Violin Concerto No. 3 (1st movement) with the Four Seasons Orchestra after receiving 1st prize at the Mozart & Friends Concerto Competition.  Additionally, Rina has performed at the MIM both as a soloist and in the Kubota Duo with her brother, Leo.  As a passionate chamber musician, Rina has been in a piano trio since her first year at Yale, and in high school, she was active in the Kubota Duo.  The duo performed at the Young Musicians Concert at MIM after winning 1st prize at the Arizona Musicfest competition and was featured on FOX10 News.  She attended Maine Chamber Music Seminar and Madeline Island Chamber Music for three summers.  Rina has played for and studied under acclaimed musicians such as Arianna String Quartet, Brooklyn Rider String Quartet, Daniel Phillips, Dover Quartet, Juan-Miguel Hernandez, Jupiter String Quartet, Merz Trio, Omer Quartet, Pacifica String Quartet, Paul Kantor, and Shanghai String Quartet.
Before starting on the violin at the age of 12, Rina played piano for 7 years.  She won several awards as a pianist, including First Prize and Gladys Chow Special Award for the Most Outstanding Performance of a Concerto by Mozart at the Young Artist Piano Competition.  Rina's former teachers include Dr. Yali Luo, Mrs. Joy Pan, and Ms. Manuela Pagano.
At Yale, Rina is a member of the Yale Symphony Orchestra. In her free time, Rina enjoys going on hikes and stopping to admire every flower, tree, or bird along the way.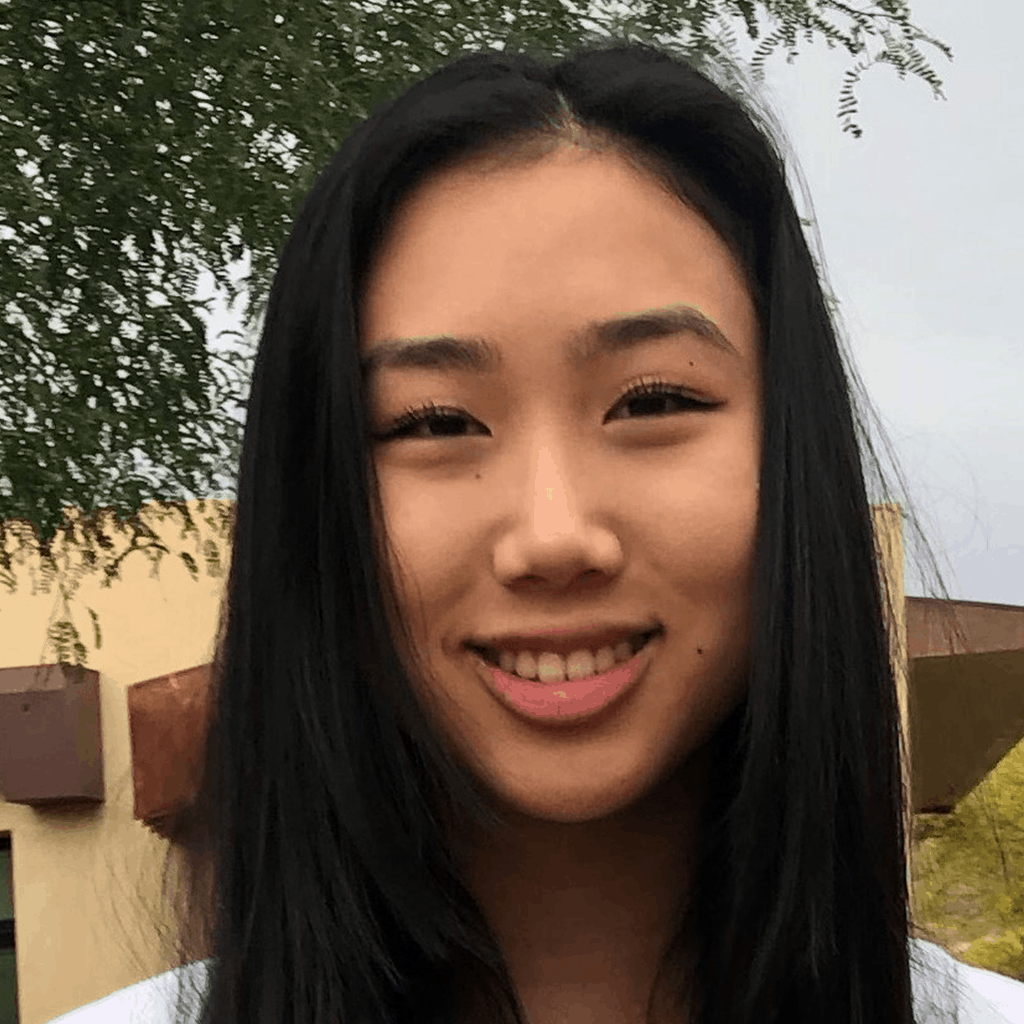 Belle Wang
University of Southern California, 2019-2023
Belle Wang, 17, has earned First Prize in numerous competitions including the ASTA State Solo Competition, MTNA State Solo Competition, Arizona Musicfest Young Musicians Competition, American Protégé International Concerto Competition, Philadelphia International Music Festival Solo Competition, and International Grande Music Competition. After her debut with the Chandler Symphony as winner of the 2016 Chandler Symphony Orchestra Competition, Belle performed in national venues like Carnegie Hall and Merkin Concert Hall in New York City. In 2017 and 2019, she performed with The Phoenix Symphony as the Grand Prize and Clotilde Otranto winner of the Phoenix Youth Symphony Concerto Competition. As a member of Phoenix Youth Symphony she has been concertmaster of the Symphonette and Youth Symphony and later, in the World Youth Symphony Orchestra at Interlochen Summer Arts Camp. In addition to studying with Danwen Jiang, Professor of Violin at ASU, she has been in the masterclasses of esteemed violinists including Cho-Liang Lin and Peter Zazofsky. She will begin her studies at the University of Southern California Thornton School of Music with Margaret Batjer in the Fall of 2019.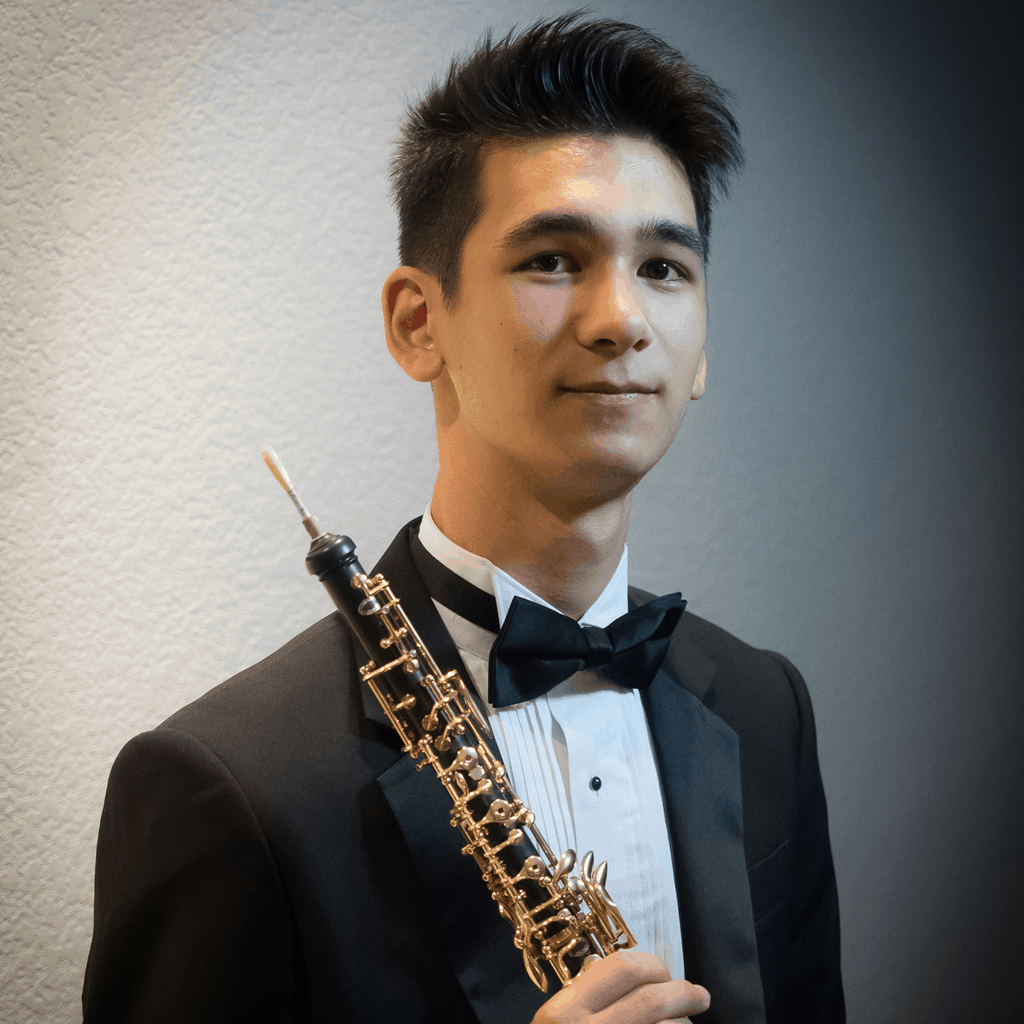 Alexander Mayer
The Juilliard School, 2018-2022
Oboist Alexander Mayer was born in 2001 and grew up in Phoenix, Arizona. He began his musical journey at age 3 on violin, and picked up the oboe in 2013; he has gone on to receive numerous honors and awards. Alexander started taking lessons from Nikolaus Flickinger in 7th grade, and later began studying with Martin Schuring. He was a member of the Phoenix Youth Symphony for 5 years, and attended Arizona School for the Arts starting in 2016. He has performed and competed with multiple chamber groups, and has won several solo competitions over the past few years, including the Arizona Musicfest Competitions in 2017 and 2018. After graduating from high school in Summer 2018, Alexander was a member of the National Youth Orchestra of the United States of America, chosen to perform in Carnegie Hall and tour Asia representing the country. He is currently attending his second year at The Juilliard School studying with Nathan Hughes.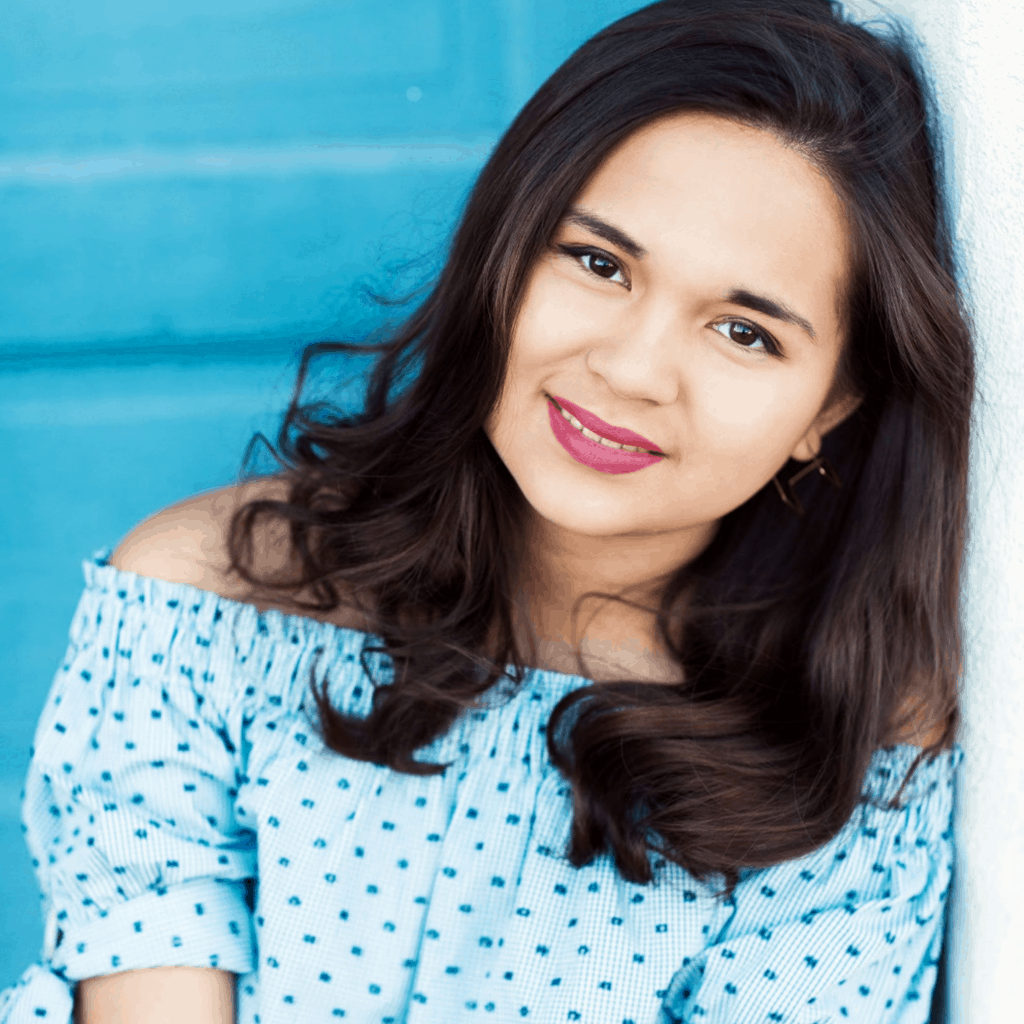 Claire Thai
Curtis Institute of Music, 2018-2022
Claire Thai is an internationally recognized harpist, most recently having won a prestigious Lyon and Healy Award and 1st Place at the 2019 American Harp Society competition at the age of 19. She is currently pursuing a Bachelor of Music in Harp Performance at the Curtis Institute of Music. Other recent successes include 1st place at the 1st international Portuguese harp competition, as well as 1st place at the Young Artist's Harp Seminar international competition. In 2017, she performed in Hong Kong as part of the World Harp Congress, an honor only given to the top young performers across the globe.
Some of her notable performances include the Ginastera Harp Concerto with the Tucson Symphony Orchestra, the Phoenix Symphony Orchestra, and the Southern Arizona Symphony Orchestra, the Renie Harp Concerto with the TSO, the Dubois Fantasie with TPYO, the Handel Harp Concerto and the Ravel Introduction and Allegro with the Rocky Ridge Orchestra, and the Gliere Harp Concerto with the Civic Orchestra of Tucson.
Born and raised in Tucson, Arizona, Claire began study of the harp at age 5 and piano at age 4. She has studied with numerous world-renowned harpists including Elizabeth Hainen, Dr. Carrol McLaughlin, Dr. Christine Vivona, Lynne Aspnes, and Courtney Hershey Bress, and has performed in masterclasses for Emmanuel Ceysson, Nancy Allen, Maria Luisa Rayan, and Alice Giles. Claire has also performed under the baton of Yannick Nezet-Seguin, Mark Russel Smith, and Jose Luis Gomez.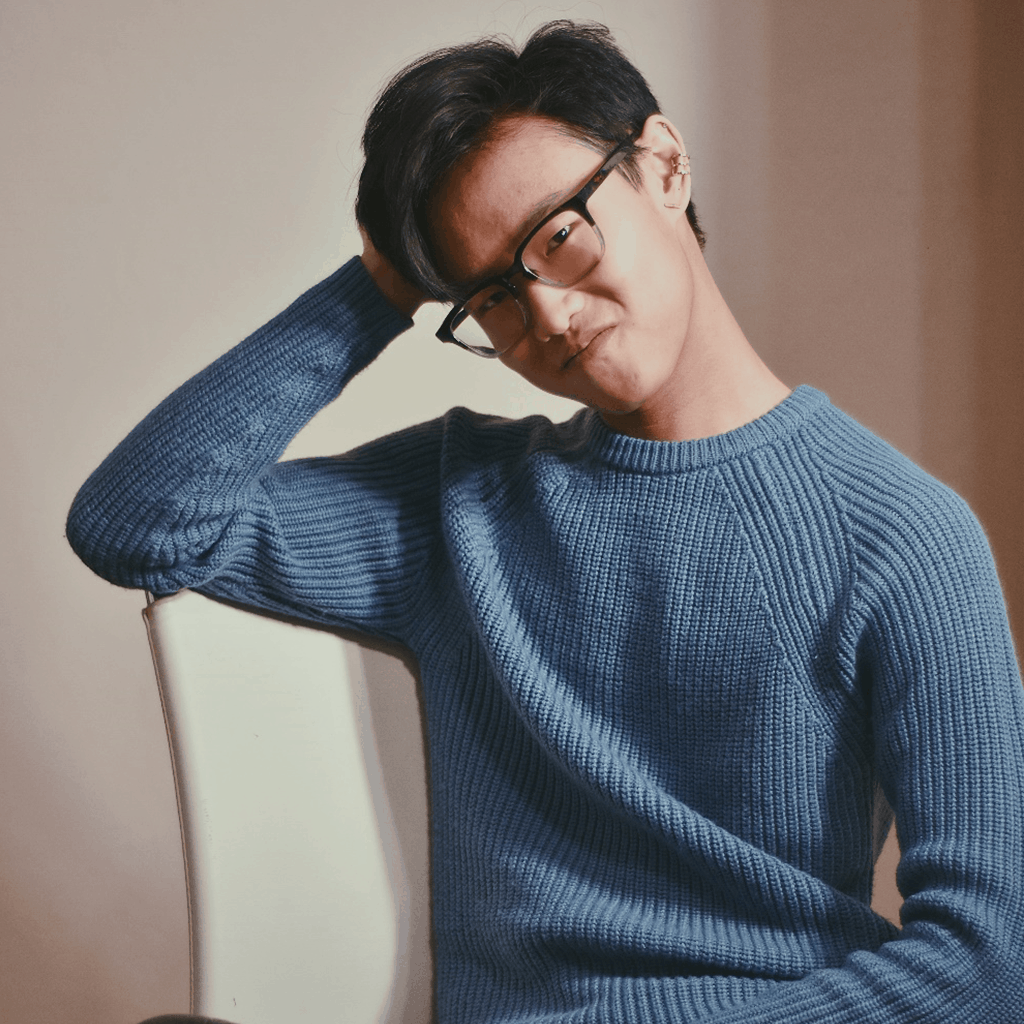 Robert Bui
New England Conservatory, 2017-2021
Robert "Robbie" Bui is a third-year undergraduate composer studying under Stratis Minakakis at New England Conservatory. His music is rooted from influences such as his desire for social reform, his family's cultural history, and his early upbringing into music through cello performance.
Former experiences in groups such as the Phoenix Youth Symphony and Chandler Symphony Orchestra were some of the largest influences in his writing. He had annually received awards and scholarships from the Arizona Musicfest Organization and Phoenix Youth Symphony's Young Musician's competition, both as a soloist and with his former quartet, p4q. The generous support from these places has sent him places such Vienna Summer Music Festival, Boston University Tanglewood Institute, Boston Conservatory High School Composition Intensive, Idyllwild Arts Symphony and Chamberfest, and Tetra String Quartet Camp.
His orchestral debut was with the Phoenix Youth Symphony with the premiere of his tone poem, "Birmingham 1963″ in April 2017 at the Orpheum Theatre in his home city of Phoenix, Arizona. Two years later, Bui won the NEC Orchestra Composition Competition and had "The Diminished, The Assembled" premiered with NEC Symphony under Hugh Wolff. His chamber string orchestra piece for four quartets and contrabass was premiered by his Mountain View High School Chamber Orchestra and taken to the American String Teacher Association's National Orchestra Festival in Albuquerque, NM March 2018. Bui has also valued the experience of hearing performances of his chamber music. His piece "Alizarin Crimson" was performed by the Ensemble PHACE residing in Vienna in Summer 2018. His "String Quartet No. 2," which won the Arizona Musicfest Composer's Competition 2017 and the New England Conservatory Honors Ensemble Competition 2018 has been recorded and performed multiple times by Burn City String Quartet, Tempest String Quartet in Jordan Hall, and by his very own former string quartet, p4q at the Musical Instrument Museum. He has been awarded Arizona Musicfest's Annual Scholarship, National School Orchestra Award in 2017, and the Director's Award in 2015.
Outside of music, Bui enthusiastically pursues photography, learning language, collecting clothes, and doing latte art at his part-time job as a barista.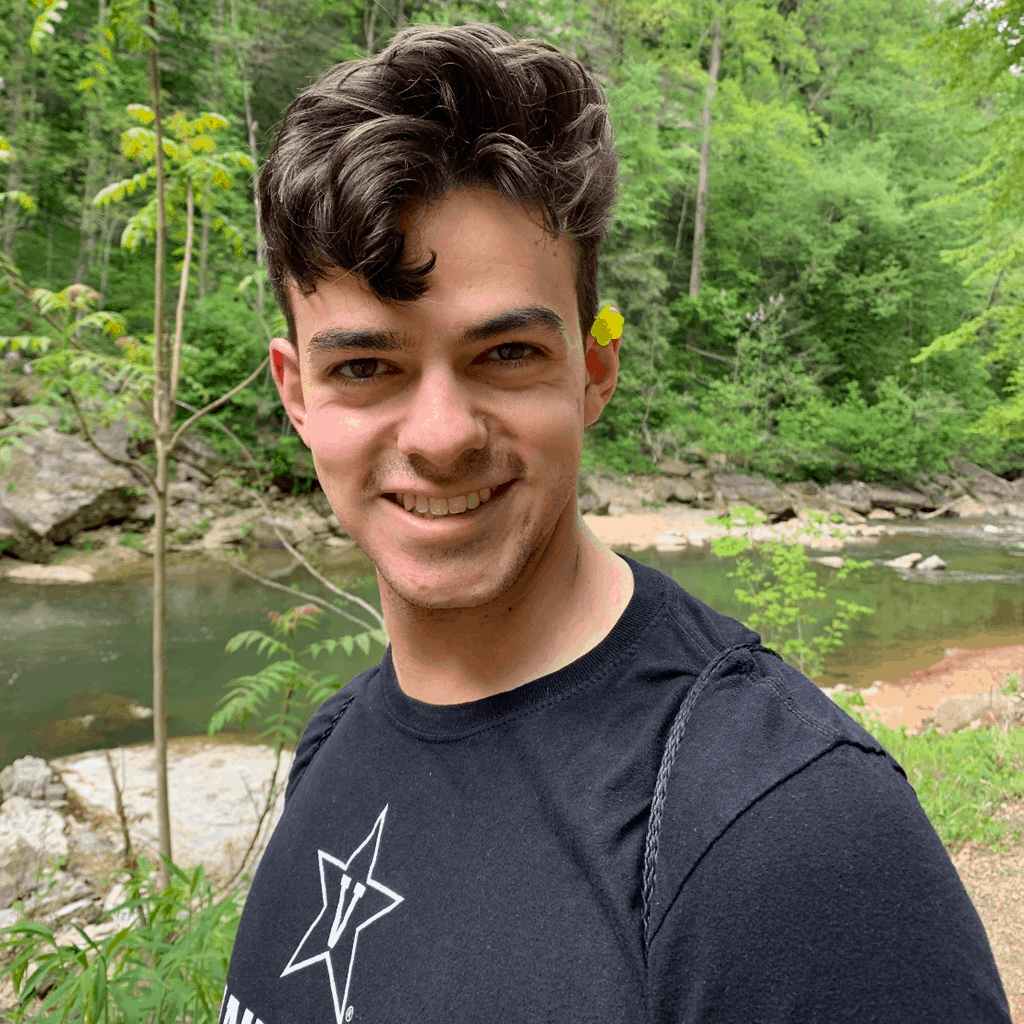 Thomas Desrosiers
Vanderbilt University, 2016-2020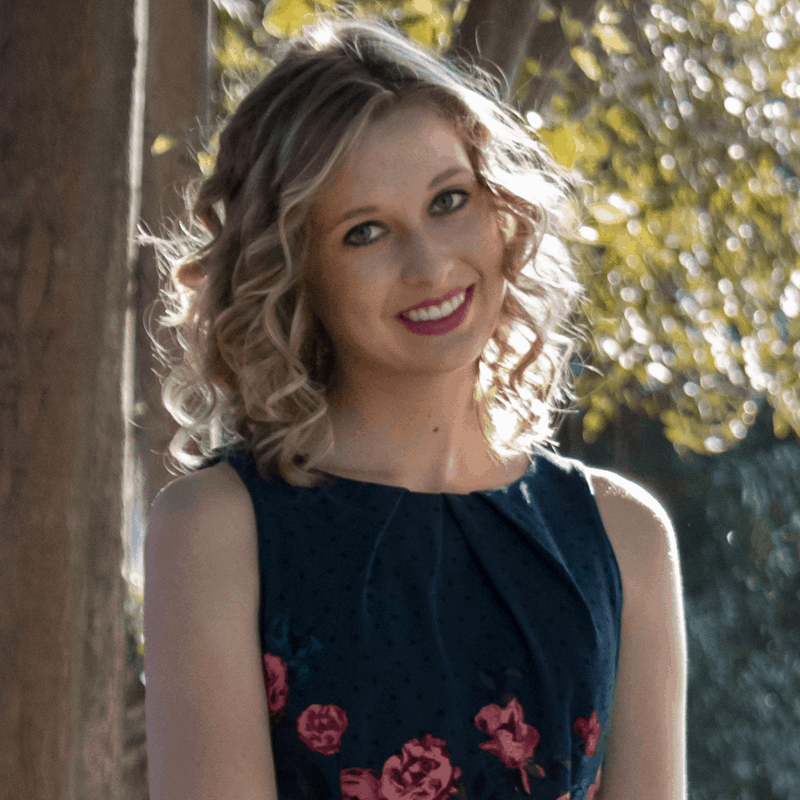 Ryanne McLaren
Biola University, 2015-2019
Ryanne McLaren graduated summa cum laude with a B.M. in piano performance and an organ minor from Biola University, where she was also a top student in the Torrey Honors Institute. During her time at Biola, she earned both the President's Award and the Van Daele Scholarship for academic merit, as well as several music scholarships including the Richard Unfried and Bishop Awards. In the Spring of 2018, she was named the Presser Undergraduate Music Scholar.
With over 15 years of piano study, Ryanne has earned numerous honors including the top scholarship from the Arizona Young Musicians' organization in 2015 and being selected to study and perform at the International Piano Institute in Cremona, Italy in 2016 and at the Royal Conservatoire of Scotland in 2017.
Throughout her undergraduate years, Ryanne worked as a staff accompanist for both the Biola Conservatory and for First Presbyterian Church of Fullerton. As an organist, she was featured by the Biola Chorale, Symphonic Strings, Symphonic Winds, and Brass Ensembles and, during her sophomore year, lead a new series of traditional worship chapels for the student body. She also enjoys dabbling in composition and was a three-time finalist/winner in the Biola Composition Competition.
Aside from music, Ryanne is also an avid reader and aspiring author who constantly seeks to combine her areas of interest, as demonstrated by her blog, ABookishCharm.com. This fall, Ryanne will begin her graduate studies in "Theology and the Arts" at the University of St. Andrew's, Scotland and cannot wait to embark on this next adventure.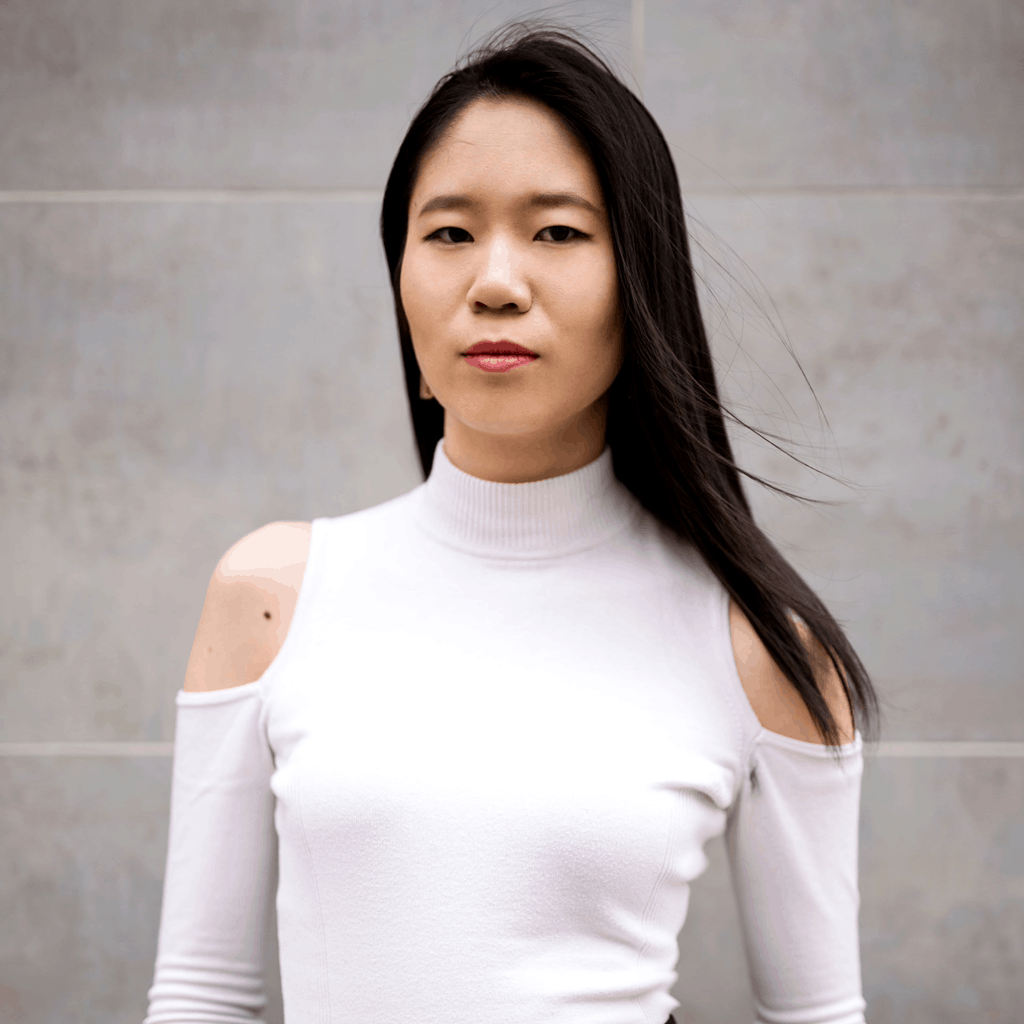 Anna Han
The Juilliard School, 2014-2018
Hailed by the Washington Post as "prodigiously gifted… a display of imagination, taste and pianistic firepower far beyond her years," Anna Han strives to deliver heartfelt performances through a variety of classical piano repertoire. First prize winner of the 2016 Juilliard Gina Bachauer Piano Competition and the 2012 New York International Piano Competition, she has given solo, concerto, and chamber performances in such venues as the John F. Kennedy Center for the Performing Arts, Alice Tully Hall, the Phillips Collection in Washington D.C., The Kosciuszko Foundation, SubCulture New York, New World Center in Miami, the Lied Center of Kansas, Canisius College, Scottsdale Center for the Arts, and the Warsaw Philharmonic Chamber Hall in Poland. She has soloed with the Chandler Symphony Orchestra, the Downtown Sinfonietta (in White Plains, New York), the Hilton Head Symphony Orchestra, the Kansas Sinfonietta, Music Academy of the West Festival Orchestra, the MusicaNova Symphony Orchestra, the Phoenix Symphony Orchestra, the West Valley Symphony, and the Verde Valley Sinfonietta.
Highlights of the past year included solo recitals at the Bohemian National Hall, Fairfield University's Quick Center for the Arts, National Arts Club, Theatre Lawrence, and Unitarian Universalist Congregation of Central Nassau; appearances at the Kneisel Hall Chamber Music School and Festival and Four Seasons Chamber Music Festival Winter Workshop; and concerto performances with the Hilton Head Symphony Orchestra and West Valley Symphony Orchestra. She was the third prize winner of the 2019 Hilton Head International Piano Competition, as well a semi-finalist at the 2019 China International Music Competition. She was also awarded a 2019 Salon de Virtuosi Career Grant.
An avid chamber musician, Anna spent the last three summers at the Kneisel Hall Chamber Music School and Festival, and the last four winters at Juilliard ChamberFest. She is a founding member of the Munin Piano Trio, along with violinist Rebecca Benjamin and cellist Frankie Carr. Additionally, she has done a broad exploration of ensembles, such as piano quartet, piano quintet, and clarinet trio, performing in venues from Alice Tully Hall to the New York Bar Association to Brayton Hall in the Caribbean Island of Turks and Caicos. A passionate advocate for the traditional masterpieces that have enchanted audiences for centuries, she has also explored new avenues of musical expression with an array of collaborators. Recently, she has presented the surprising sound palette of John Corigliano's Chiaroscuro (1997) for two pianos tuned a quarter tone apart; Charles Wuorinen's Metagong (2008) for two pianos and two percussion; a series of original arrangements of works for organ and piano duo in collaboration with organist Daniel Ficarri; Jerome Begin's Strange Gardens (2015) for 2 pianos, 2 bass clarinets, 2 percussion, and vocoder; and Ludwig van Beethoven's Cello Sonata No. 3 in A major, Op. 69 as a fortepianist. She commissioned Malaysian composer Tengku Irfan [What's Up, Kid? (2018)], expanding the literature available for clarinet, cello, and piano trio.
Born in Mesa, Arizona, Anna began her musical journey in a class of four year olds at the East Valley Yamaha Music School. Classes in improvisation, ear training, composition, and other general musical skills at Yamaha would continue to supplement her training in early years. Anna started taking private piano lessons at age five with Mr. Fei Xu at New Century Conservatory in Chandler, Arizona. Over the following 13 years, he trained and inspired her to rapidly and thoughtfully learn demanding repertoire, developing a technique that undergirded her growing career at a young age. When she was eleven, she became the national first place winner of the Baldwin Junior Piano division of the 2007 Music Teachers National Association Competition, having barely made the age cutoff. In the same year, she made her orchestra debut with the Chandler Symphony Orchestra, playing Liszt's Piano Concerto No. 1.
In the following years, Anna swept prizes at numerous international piano competitions, including the New Orleans International Piano Competition for Young Artists, the Gina Bachauer International Junior Piano Competition, the Missouri Southern International Piano Competition, and the International Institute for Young Musicians (IIYM) International Piano Competition, where she remains the only person in its 15-year history to have won first prize twice. She was named a Silver Award Winner by the National YoungArts Foundation in 2013, and a United States Presidential Scholar in the Arts in 2014. Her performances of Chopin earned her recognition as a scholarship recipient from the National Chopin Foundation of the United States and as a semi-finalist at the Ninth National Chopin Piano Competition of the United States.
Anna spent her undergraduate years at The Juilliard School under the tutelage of Robert McDonald, where she developed much of her interest in both chamber music and teaching. She is currently continuing her studies in the Master of Music program at The Juilliard School, where she is a proud recipient of the Kovner Fellowship.
Anna gratefully acknowledges the support of the Stecher and Horowitz Foundation, the Kovner Foundation, and Arizona Musicfest. More information can be found at www.annahan.net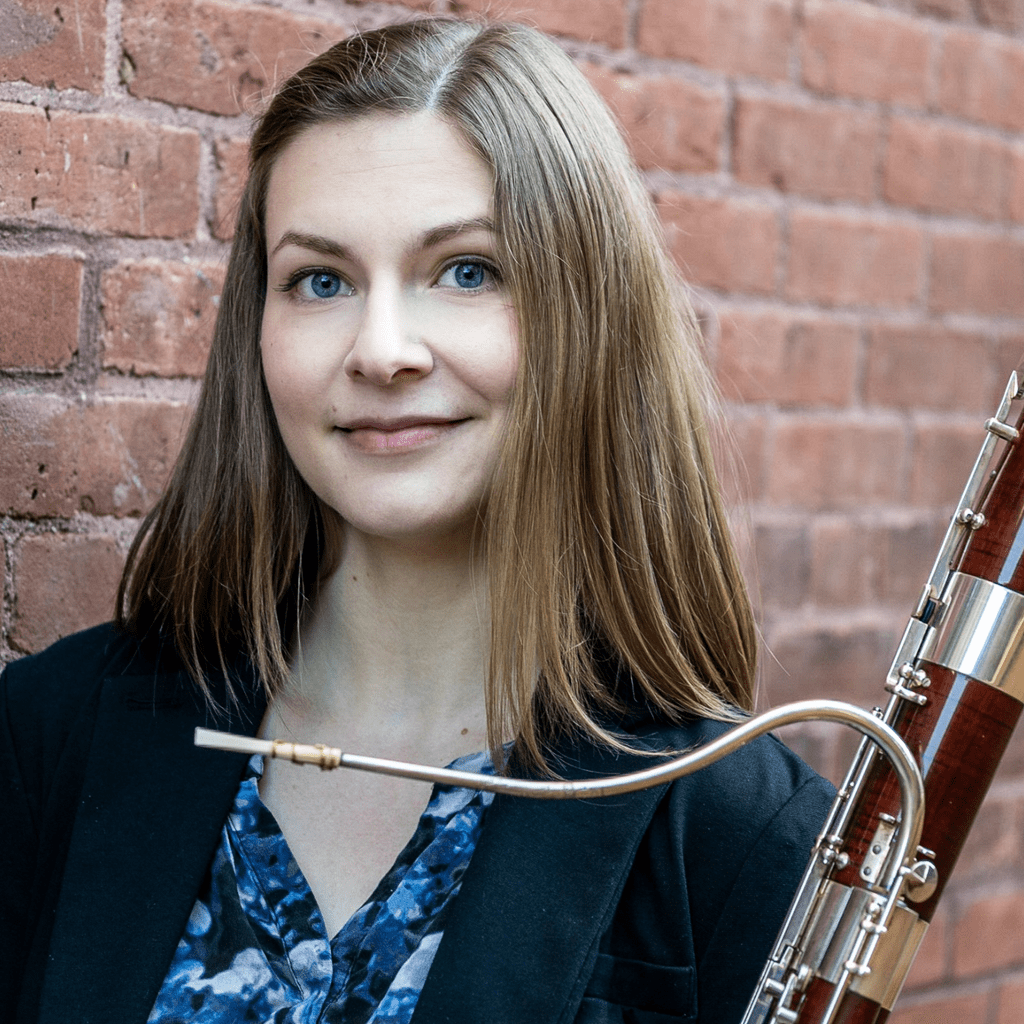 Dana Brink
Eastman School of Music, 2013-2017
Bassoonist Dana Brink enjoys a varied musical life of freelancing and private teaching in southwestern Connecticut. Dana earned a master's degree in bassoon performance from the Yale School of Music as a student of Frank Morelli and a bachelor's degree from the Eastman School of Music, where she studied with George Sakakeeny and John Hunt. Dana also attended the University of Rochester and received a bachelor's degree in political science, graduating magna cum laude. She has performed with ensembles such as the New Haven Symphony Orchestra and the Connecticut Virtuosi and had fellowships at the Norfolk Chamber Music Festival and the Brevard Music Center. In 2013, Dana was the recipient of the Arizona Musicfest Scholarship. During the COVID-19 pandemic, she started a YouTube channel to showcase the many excellent works for solo and small ensemble bassoon by composers of traditionally underrepresented backgrounds. When she's not playing bassoon, Dana loves to sew, go on hikes, and do yoga.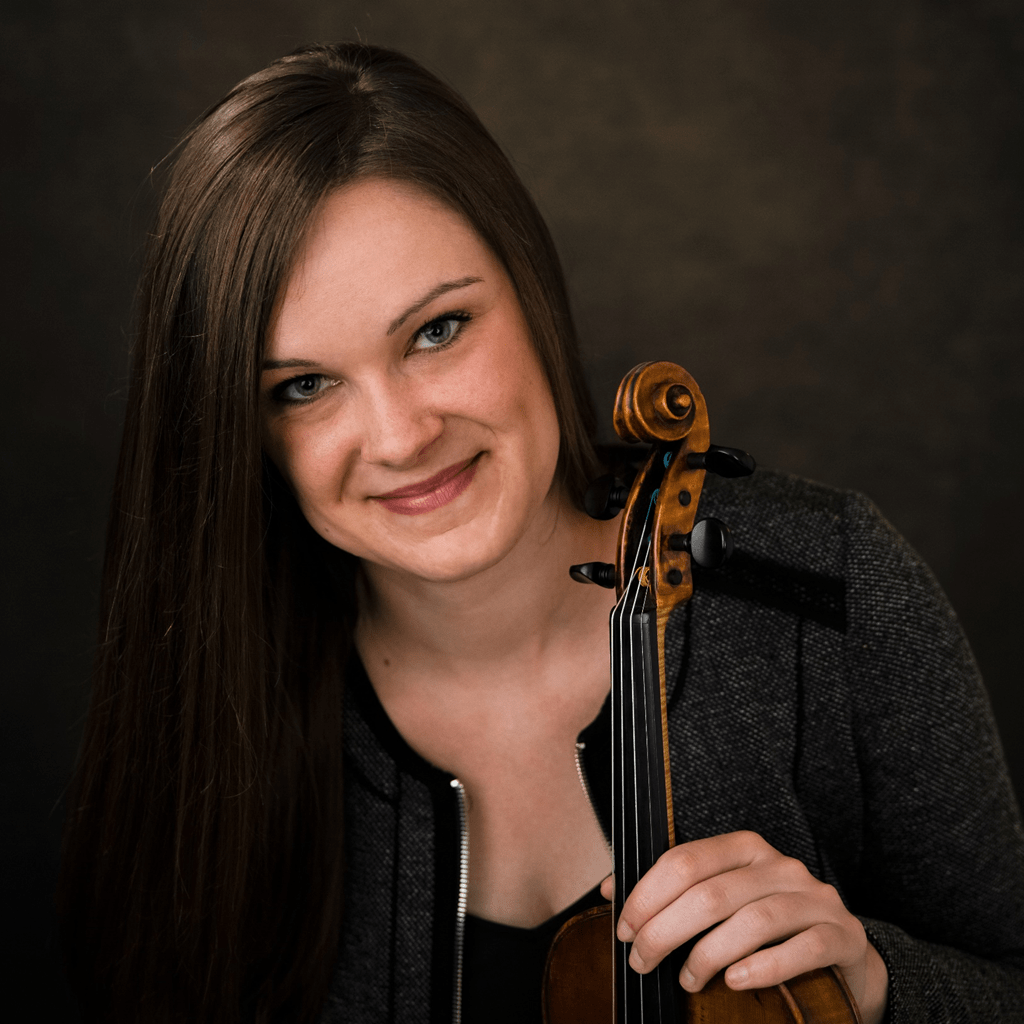 Jeanelle Brierley
Cleveland Institute of Music, 2012-2016
Jeanelle Brierley, an Arizona native and current resident of Cleveland, Ohio, is a sought-after violinist with a passion for orchestral performance, chamber music, and pedagogy.  Jeanelle made her solo debut with the Phoenix Symphony in 2011 and in 2016 she completed her undergraduate degree at the Cleveland Institute of Music, where she studied with William Preucil and was awarded the Dr. Jerome Gross prize in violin.  Jeanelle has been a member of the Canton Symphony, the Verbier Festival Orchestra, and Steamboat Springs' Strings Festival and has performed as a substitute violinist with the Minnesota Orchestra and as a guest musician of the Bermuda Piano Festival.  Jeanelle has served as the concertmaster of the Cleveland Institute of Music Orchestra, the Youngstown Symphony, the Bangor Symphony Orchestra, and the orchestras of the Brevard Music Center and the Phoenix Youth Symphony.  She was a member of the Cleveland Institute of Music's Intensive Quartet Seminar and was a fellow at the Perlman Music Program's Chamber Music Workshop in 2015.  In 2018 Jeanelle joined the faculty at the Cleveland Institute of Music as a chamber music coach in the Preparatory Department.  Jeanelle is in her third season as a substitute violinist with The Cleveland Orchestra and has performed regularly with the ensemble in Cleveland as well as on tours throughout the United States, Europe, Japan, and China.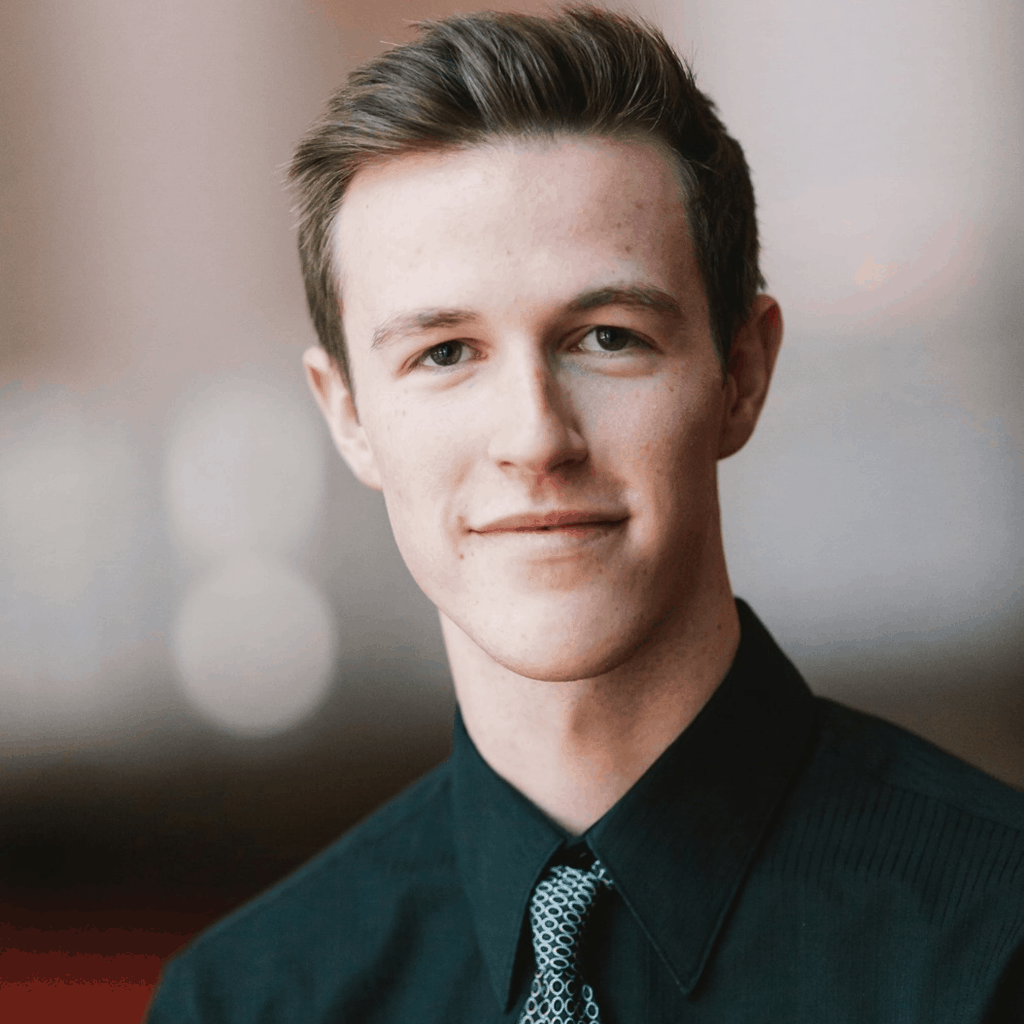 Eva Pensis
University of Southern California, 2012-2016
Eva is an artist and 3rd year PhD student in the Performance Studies and Music program at the University of Chicago. As a scholar, Eva's work is concerned with issues of power in arts spaces, especially for performers, students, and mentees who experience forms of systemic violence. Her dissertation project explores performances of the erotic in genres considered disreputable where trans and gender nonconforming people of color contest the material conditions of sexual and racial oppression. As an artist, Eva performs as a drag priestess under the name APoliticalGirl in Chicago, Illinois. Her work has been published in Ethnomusicology Review and the Journal for Popular Music Studies.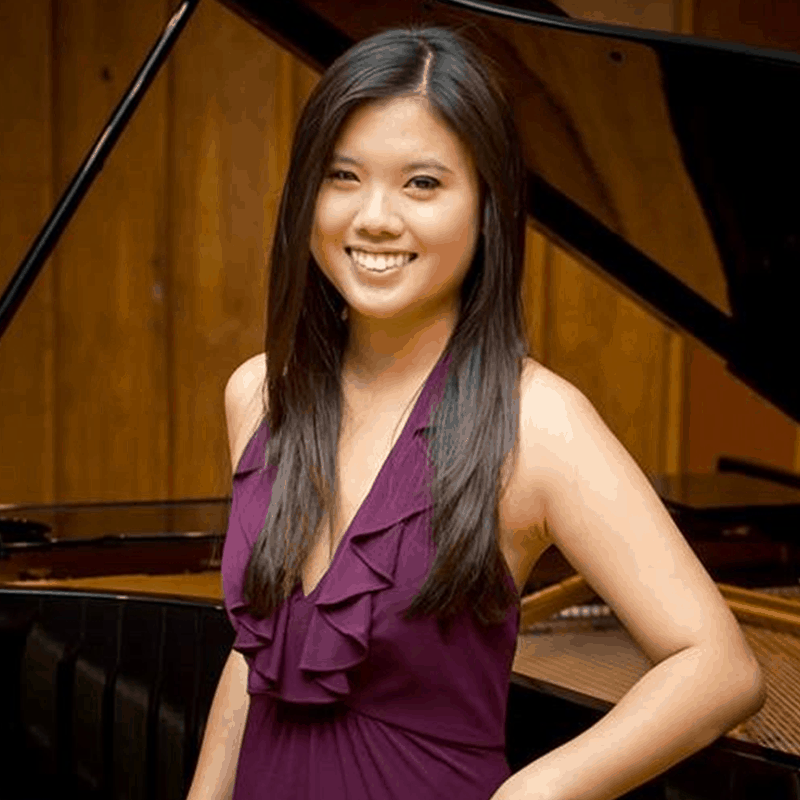 Karen Nguyen
Arizona State University, 2011-2015
Pianist Karen Nguyen is a native of Chandler, Arizona and has established a prominent presence in the community as a solo and chamber performer and educator. Her accomplishments include competition awards and scholarships to attend international music festivals. Furthermore, Karen holds the distinction of being the first recipient of the Arizona Musicfest Scholarship. Karen has received a Master of Music in Piano Performance from Arizona State University, where she also completed her Bachelor of Music degree under Dr. Caio Pagano.
As an active performer, Karen is experienced in both traditional and contemporary repertoire. During her time at Arizona State University, Karen participated in the Arizona Contemporary Music Ensemble, in which she performed and premiered numerous works by 20th– and 21st-century composers. Furthermore, Karen is experienced as a collaborator. Her most recent projects include the Beethoven Sonatas for Violin and Piano and a recording of ASU professor, Dr. Rodney Rogers' Wild Desert Blooms.
Additionally, Karen has had the privilege to work with esteemed artists such as Paul Badura-Skoda, Luis de Moura Castro, Leslie Howard, and members of the St. Lawrence String Quartet.
Karen is currently a private piano instructor at the East Valley Yamaha Music School.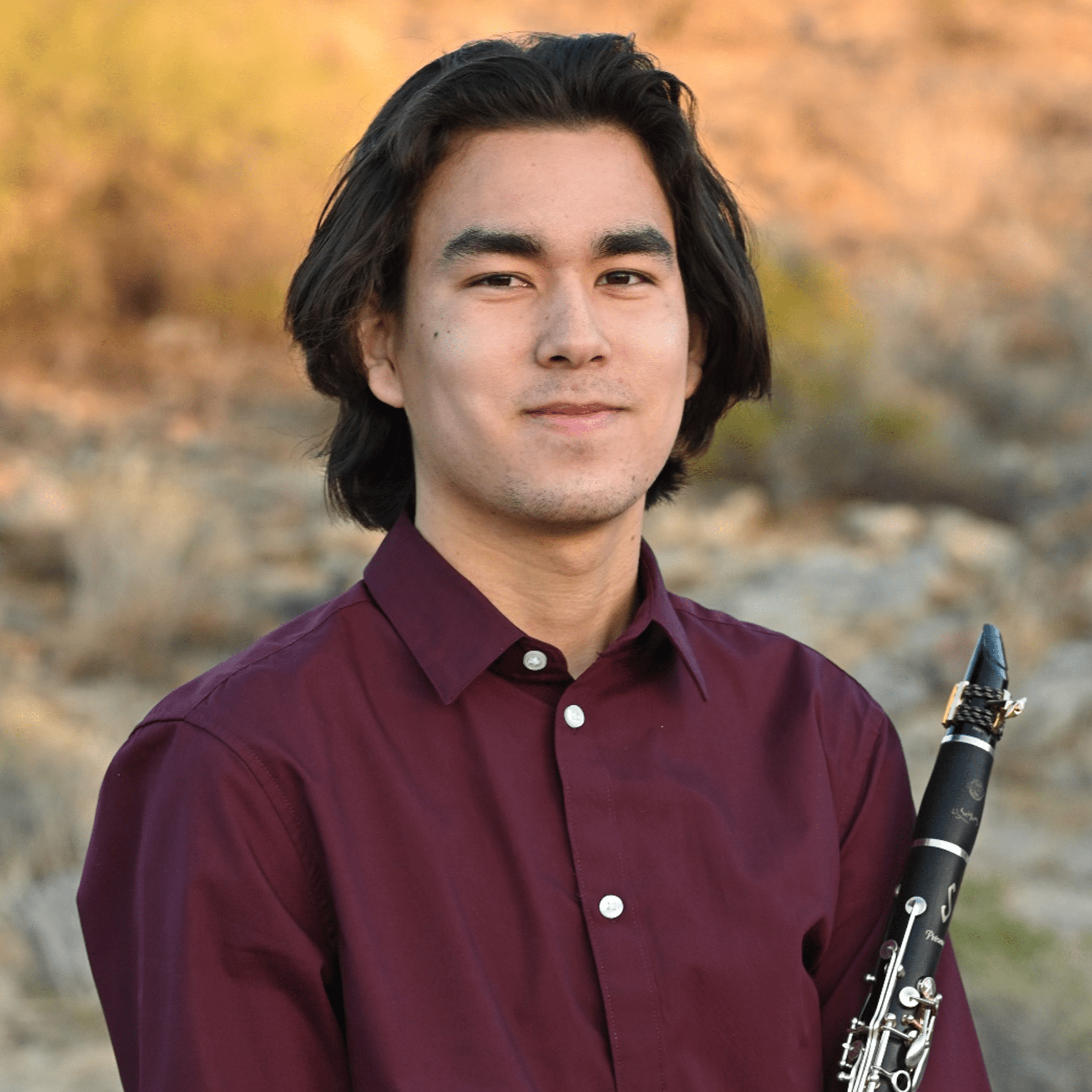 Kaelan James
Stanford University, 2022-2026
Kaelan James has been playing clarinet from age 9, and since moving to Arizona in 2018, he has been studying with Dr. Stefanie Gardner.
As a soloist, Kaelan has been acknowledged as Best in Class two times in the statewide Arizona Music Educators Association Solo & Ensemble Competition. He has also placed in other local and international competitions, including the 2022 Arizona Musicfest Competition, the 2021 Bellagrande International Competition, and the 2021 International Clarinet Association Clareidoscope Contest.
Kaelan has held principal positions at the Youth Symphony of the Southwest since 2020 and the Phoenix Youth Symphony Orchestra since 2021. He has also played in Arizona All-State Honor Bands and Orchestras all four years of high school.
He is also active as a chamber musician, performing with a variety of groups including the Scottsdale Community College Wind Septet and Sextet, Glendale Community College Bass Clarinet Choir, and Music Enrichment Foundation Wind Quintet, all while also co-founding a reed trio at Arizona School for the Arts.
A National Merit Finalist, Kaelan is also interested in engineering. He will be attending Stanford University in the fall, pursuing a double major in electrical engineering and clarinet performance under Mark Brandenburg.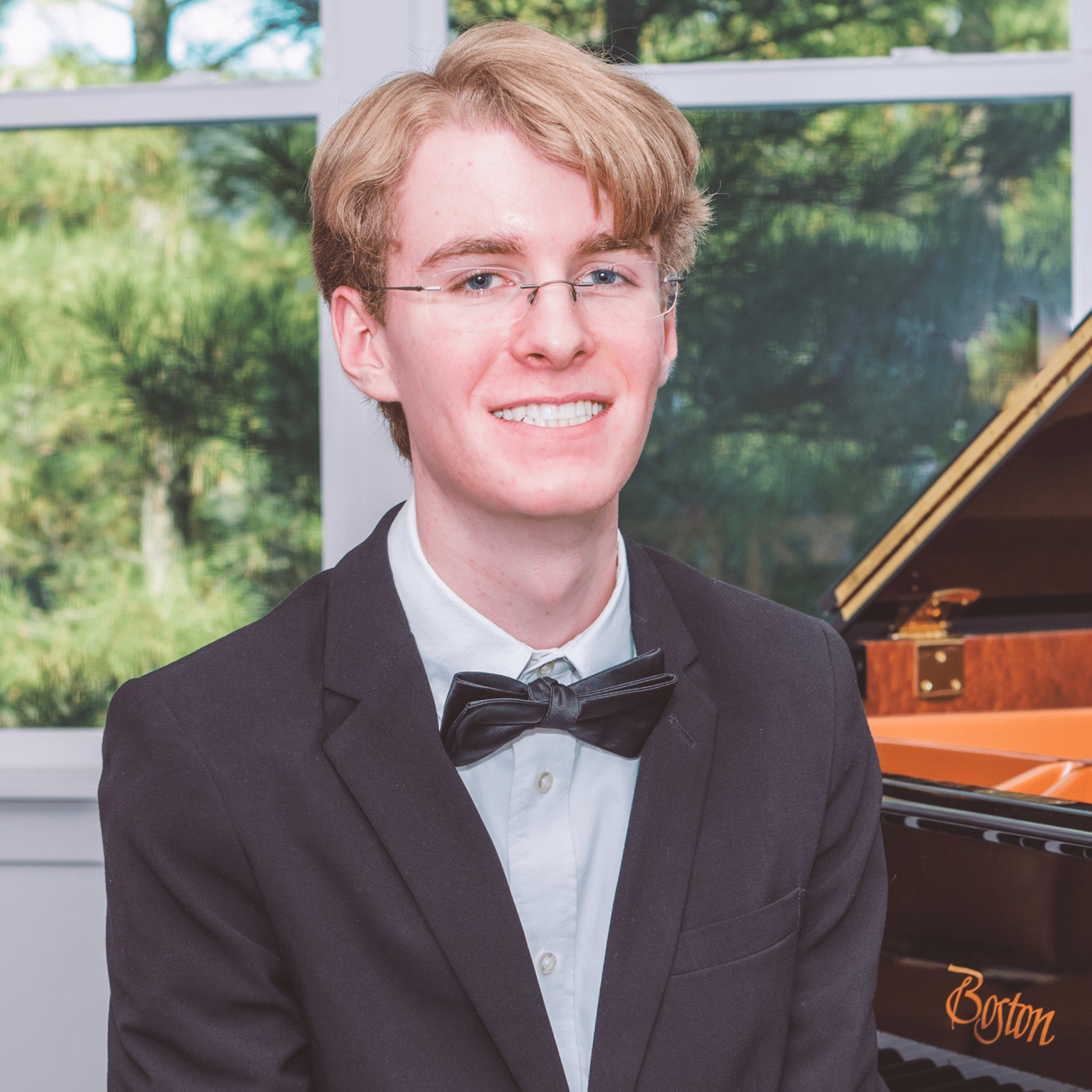 Tanner Dodt
University of Southern California, 2022-2026
Tanner Dodt has studied piano since the age of five. He most recently studied with Fei Xu of the New Century Conservatory for the last several years. While interested in and proficient in multiple instruments, he specializes in classical piano. Tanner performs repertoire from all periods of classical piano music, though his favorite composer is J.S. Bach. Tanner has attended masterclasses with Jeffrey Swann of New York University and Patricia Kavanagh of the Royal Irish Academy of Music. He has competed and placed in numerous competitions including the Music Teachers National Association Arizona Competition, Arizona State Music Teachers Association Honors Recital Competition, and the Prescott Center for the Arts Youth Scholarship Competition.  He attended Idyllwild Arts Summer program where he studied with Parvati Mani and Doug Ashcraft as well as the Northern Arizona University Curry Senior Summer Music Program in his hometown of Flagstaff, Arizona. Tanner has performed as part of the MusicaNova Orchestra Young Artists Series, Orchestra of Northern Arizona, and numerous solo recitals.  Tanner spent many years visiting nursing homes to share his love of music and performing piano for the residents. He also frequently plays piano and organ for masses, funerals and weddings at his church. In addition to performing, Tanner also enjoys teaching piano to his more than twenty beginner and intermediate students. In his time away from the piano, Tanner enjoys playing the organ, guitar, and accordion as well as being an avid college football fan.  He has pursued his academic studies with the same vigor that he approaches piano culminating in his recognition as a National Merit Scholar Finalist. This fall, Tanner will continue his piano studies at the Thornton School of Music at the University of Southern California studying under Kevin Fitz-Gerald.