This is an exciting time at Arizona Musicfest as we continue to evolve as an important cultural and educational asset of the community.  With growing audiences and expanding music education, youth performance and lifelong learning programs, Arizona Musicfest is investing in the future of our community, while making a valuable and lasting impact through music.

Your generous contribution to the Annual Fund, will allow Musicfest to realize its ambitious plans for this season, while setting a foundation for continued growth, well into the future.
If you are a past donor to Arizona Musicfest, we thank you for your continued support. If you are a frequent attendee, or a recent newcomer to Musicfest, but have not yet made a charitable investment, we encourage you to join our Musicfest family of supporters.
Ways to Invest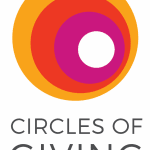 CIRCLES OF GIVING ($1,000 and higher)
Members of this philanthropic group provide leadership gifts that advance Musicfest's commitment to enrich our community by presenting exceptional concerts, music education, youth performances and lifelong learning programs.  In return, we are pleased to provide a higher degree of engagement in performances, including behind-the-scenes experiences with artists, and the creative processes that inspire us.
COMMUNITY OF SUPPORT (all other gifts)
Because every donor makes a difference, you can also join our Community of Support by making a one-time or recurring gift in any amount. Everything from the performances on our stages to the youth and education programs we deliver is made possible by the generosity of our Musicfest family of supporters.
Gifts to the Annual Fund may be made in cash, by credit card or through stock transfers.  Also note that, under certain conditions, donors age 70½ and older can donate to Arizona Musicfest tax-free directly from your IRA. Speak with your tax advisor to see if you can take advantage of this opportunity.
Many companies and foundations will also match the value of charitable gifts made by employees and their spouses, board members, and retirees. Please consult with your present or former employer to find out if your personal Annual Fund contribution is eligible for matching funds.
As Arizona Musicfest is a registered 501(c)(3) non-profit organization, all gifts to Arizona Musicfest are tax-deductible to the full extent of the Internal Revenue Code.
Arizona Musicfest EIN: 86-1034396
Please also note that the Arizona Musicfest Annual Fund aligns with the organization's fiscal year, which runs from July 1-June 30. 
Donor Benefits
In appreciation of your generous support, Arizona Musicfest is pleased to offer the following donor benefits listed below.
Click on a giving level below to reveal donor benefits.
Making a contribution to Arizona Musicfest in memory or in honor of someone special, is a meaningful and personal way to acknowledge a friend or loved one.  Celebrate a birthday or anniversary, or honor the legacy of someone special through a contribution to Musicfest.
Charitable acknowledgments are sent to both the honoree (noting that a contribution was made in their honor, but not indicating the amount), as well as to the donor for their records.  In the annual festival program book, the honoree's name is listed with special acknowledgment, while the donor's name is listed in the Annual Fund directory.
At the bottom of the online donation form, please choose "Dedication Type" from the drop down menu.
For donors interested in transferring stock to Arizona Musicfest, please note that Arizona Musicfest maintains a brokerage account with Charles Schwab (Account #9884-3792 / DTC# 0164).
In order to realize the donor's intended stock value, Arizona Musicfest adheres to a policy of selling stock immediately following the transfer of assets into the Musicfest portfolio.
To best facilitate this process, Arizona Musicfest requests that donors notify the Musicfest organization directly, in order to alert staff to a forthcoming stock transaction.
To notify Arizona Musicfest, please call (480) 530-0881.
Leave a Legacy at Arizona Musicfest
Join the Saguaro Circle today…to help Musicfest tomorrow.
The Saguaro Circle is Arizona Musicfest's recognition program for donors who generously contribute, either through a current or planned estate gift, to the Arizona Musicfest Endowment, a charitable fund of the Arizona Community Foundation. Click the button below to learn more:
DONATION REFUND POLICY
Arizona Musicfest is dependent upon the generosity of public and private donations in order to pursue our mission.  As such, we are deeply grateful to those donors who choose to Invest in Musicfest.  Consistent with our non-profit status, Arizona Musicfest desires to adhere to the highest ethical standards, committing to honor donor intent as well as honor the public interest entrusted to us as a 501(c)(3).  Subsequently, in order to protect the trust placed upon us by the public as a tax exempt corporation, we must strictly adhere to a policy that does not allow for refunds of donations, except under very special circumstances as outlined below.
1) Violation of Gift Agreement: For especially large contributions, Arizona Musicfest may issue a Gift Agreement indicating how Musicfest intends to utilize the gift. Once signed by the Donor, a refund cannot be considered unless it is determined that Arizona Musicfest has violated the terms of the Agreement.
2) Failure to Honor Donor Intent: When making a donation, if the Donor requests in writing how they specifically wish their donation to be utilized (e.g., for music education or youth programs), Arizona Musicfest will make every effort to utilize their donation in a fashion consistent with their wishes. A refund may be considered if Arizona Musicfest fails to honor the written intent of the Donor.
3) Online Donation Error: When making an online donation, if the Donor mistakenly inputs an unintended amount (e.g., an extra zero), a refund may be considered if Arizona Musicfest receives a refund request no later than 48 hours after the donation was posted.  Note: Musicfest's online donation portal issues a return receipt immediately following any online transaction.
Any donation refund request much be made during the calendar year in which the donation was made—provided the donor has not claimed a tax deduction from their donation (proof of tax return may be required).
In order to fulfill the responsibility granted to Arizona Musicfest by the public as a tax-exempt corporation, donation refund requests for any other reason cannot be considered.
Should a refund be granted, the funds will be returned using the original method of payment.

To request a refund, call the Development Office at 480.530.0881.