This is an exciting time at Arizona Musicfest as we continue to evolve as an important cultural and educational asset of the community.  With growing audiences and expanding music education, youth performance and lifelong learning programs, Arizona Musicfest is investing in the future of our community, while making a valuable and lasting impact through music.

Your generous contribution to the Annual Fund, will allow Musicfest to realize its ambitious plans for this season, while setting a foundation for continued growth, well into the future.
If you are a past donor to Arizona Musicfest, we thank you for your continued support. If you are a frequent attendee, or a recent newcomer to Musicfest, but have not yet made a charitable investment, we encourage you to join our Musicfest family of supporters.
Ways to Invest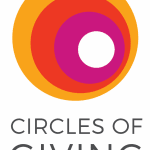 CIRCLES OF GIVING ($1,000 and higher)
Members of this philanthropic group provide leadership gifts that advance Musicfest's commitment to enrich our community by presenting exceptional concerts, music education, youth performances and lifelong learning programs.  In return, we are pleased to provide a higher degree of engagement in performances, including behind-the-scenes experiences with artists, and the creative processes that inspire us.
COMMUNITY OF SUPPORT (all other gifts)
Because every donor makes a difference, you can also join our Community of Support by making a one-time or recurring gift in any amount. Everything from the performances on our stages to the youth and education programs we deliver is made possible by the generosity of our Musicfest family of supporters.
Gifts to the Annual Fund may be made in cash, by credit card or through stock transfers.  Also note that, under certain conditions, donors age 70½ and older can donate to Arizona Musicfest tax-free directly from your IRA. Speak with your tax advisor to see if you can take advantage of this opportunity.
Many companies and foundations will also match the value of charitable gifts made by employees and their spouses, board members, and retirees. Please consult with your present or former employer to find out if your personal Annual Fund contribution is eligible for matching funds.
As Arizona Musicfest is a registered 501(c)(3) non-profit organization, all gifts to Arizona Musicfest are tax-deductible to the full extent of the Internal Revenue Code.
Arizona Musicfest EIN: 86-1034396
Please also note that the Arizona Musicfest Annual Fund aligns with the organization's fiscal year, which runs from July 1-June 30. 
Donor Benefits
In appreciation of your generous support, Arizona Musicfest is pleased to offer the following donor benefits listed below.
Click on a giving level below to reveal donor benefits.
Making a contribution to Arizona Musicfest in memory or in honor of someone special, is a meaningful and personal way to acknowledge a friend or loved one.  Celebrate a birthday or anniversary, or honor the legacy of someone special through a contribution to Musicfest.
Charitable acknowledgments are sent to both the honoree (noting that a contribution was made in their honor, but not indicating the amount), as well as to the donor for their records.  In the annual festival program book, the honoree's name is listed with special acknowledgment, while the donor's name is listed in the Annual Fund directory.
At the bottom of the online donation form, please choose "Dedication Type" from the drop down menu.
For donors interested in transferring stock to Arizona Musicfest, please note that Arizona Musicfest maintains a brokerage account with Charles Schwab (Account #9884-3792 / DTC# 0164).
In order to realize the donor's intended stock value, Arizona Musicfest adheres to a policy of selling stock immediately following the transfer of assets into the Musicfest portfolio.
To best facilitate this process, Arizona Musicfest requests that donors notify the Musicfest organization directly, in order to alert staff to a forthcoming stock transaction.
To notify Arizona Musicfest, please call (480) 530-0881.
Leave a Legacy at Arizona Musicfest
Join the Saguaro Circle today…to help Musicfest tomorrow.
The Saguaro Circle is Arizona Musicfest's recognition program for donors who generously contribute, either through a current or planned estate gift, to the Arizona Musicfest Endowment, a charitable fund of the Arizona Community Foundation. Click the button below to learn more:
Arizona Musicfest Gift Acceptance Policy
Arizona Musicfest Tax/EIN ID: 86-1034396
Arizona Musicfest, a not-for-profit organization organized under the laws of the State of Arizona, encourages the solicitation and acceptance of charitable gifts for the purpose of helping Musicfest to further and fulfill its mission and vision.  The following policies and guidelines govern acceptance of gifts made to Arizona Musicfest for the benefit of any of its programs.  Any variances to this policy must be approved by the organization's Board of Directors.
Arizona Musicfest is committed to assisting donors in accomplishing their philanthropic objectives; making philanthropic experiences rewarding, joyful, and fulfilling; and serving the institution and its valued donor community with the highest level of excellence, integrity, professionalism, and ethical standards.
Purpose of Policy and Associated Guidelines
Arizona Musicfest solicits current and deferred gifts from individuals, corporations, and foundations to secure the future growth and mission of the organization. This policy governs the acceptance of gifts by the organization and provides guidance to prospective donors and their advisors when making gifts to Musicfest. The provisions of this policy apply to all gifts received by Musicfest for any of its programs or services.
Code of Standards
Arizona Musicfest is committed to the highest ethical standards. The organization shall adhere to the Code of Ethical Standards adopted by the Association of Fundraising Professionals.
Disclaimer
Arizona Musicfest does not provide legal, tax or financial advice.  Donors are advised to discuss all charitable planned giving decisions with their legal, financial or tax advisor before entering any commitment to make a gift. Arizona Musicfest pays no fees or commissions of any kind to any party as consideration for directing a gift to the organization, nor does Arizona Musicfest endorse any professional or fiduciary services.
Gifts
Presumed to be Unrestricted
Arizona Musicfest will deem all gifts to be unrestricted unless the donor expressly restricts the gift for a purpose that is acceptable to the organization.
Annual Fund
Gifts to the Annual Fund shall support current operational activities of the organization.  Annual Fund contributions are designated as either Circle of Giving ($1,000 +) or Community of Support ($999 and under). While the majority of Annual Fund contributions are unrestricted, donors may designate a field of interest fund within the Annual Fund.  These include support for education and youth programs, Musicfest Scholarships, and the Festival Orchestra. From time to time, specific field of interest funds may be added or removed depending on programmatic needs and/or activities.
Quasi-Endowment Funds
Arizona Musicfest currently holds its invested assets in two quasi-endowment funds.  These funds allow for the expenditure of principal as well as income, as needed.

Longevity Fund: Invested holdings largely funded by bequest contributions, and intended to provide long-term financial support for the organization.
Next Stage Fund: An ongoing dedicated campaign intended to raise funds for both current and future infrastructure, including venue-related expenses.

Although both funds are unrestricted, for the sake of managing and preserving the assets in a manner consistent with a traditional endowment, Musicfest's investment policy allows for an annual 4.25% draw from the Longevity Fund and a 5% draw from the Next Stage Fund.
Bequeathed Gifts
For bequeathed gifts which indicate a donor's specific intentions, Arizona Musicfest will honor the donor's intentions.

For any bequeathed gifts that do not indicate a donor's specific intentions, the organization will make responsible decisions regarding the use of these funds, based on the following terms:

For gifts less than or equal to fifty thousand dollars (≤$50,000), the donation will be recognized as an Annual Fund contribution, in the fiscal year that corresponds with when Musicfest received notification of the gift.
For gifts greater than fifty thousand dollars (˃$50,000), the Executive and Producing Director/Chief Executive Officer will make a recommendation to the Board of Directors regarding the allocation of the funds.  This recommendation will consider a range of relevant information including, but not limited to, donor's past giving history to Musicfest, donor's field(s) of interest within the organization; the current financial state of the organization at the time of the bequest receipt, and other related considerations. Board's approval of the bequest allocation shall require a simple majority vote of those present at the meeting.

Exceptions to this policy will require approval of the Board of Directors. Board approval shall require a simple majority vote of those present at the meeting.
Returning a Gift
A charitable contribution is a gift to a nonprofit organization and an irrevocable transfer of a donor's  interest in the money or other asset to further the public interest. In most cases, returning a gift to a donor is prohibited unless deemed an overpayment of a pledge or other payment mistake, such as use of an incorrect account. In these circumstances, the matter will be resolved by Musicfest's Executive and Producing Director in consultation with Board leadership. The review will take into consideration whether the gift has been fully expended and the donor publicly recognized for the gift. Actions following the review may include returning gifts, removing names from programs, endowments, spaces, or repurposing gifts, as allowed by law.
Variations to a Gift
Arizona Musicfest reserves the right to change the use of a gift, regardless of restriction, should circumstances arise in which the original intent is unable to be fulfilled.  In the event that the use or restriction of a gift must be changed, the donor or their representatives will be informed by Arizona Musicfest prior to the change.
Arizona Musicfest's Right to Decline a Gift
Arizona Musicfest will make every effort to accommodate and accept charitable contributions from donors. Arizona Musicfest may decline gift offers that create an unacceptable obligation upon Arizona Musicfest or that are not aligned with Musicfest's Mission or Strategic Plan. Musicfest reserves the right to decline any gift whose terms:

Knowingly violate a Musicfest policy.
Violate United States federal, Arizona state, or other relevant laws.
Conflict with the organization's non-discrimination policies.
Interfere with or restrict the Arizona Musicfest's autonomy and artistic freedom.
Include restrictions that could damage the reputation of the Musicfest organization.
Are so restrictive as to make it overly difficult to utilize.
Impose overly burdensome administrative costs or other financial risks.
Cause any risk to Arizona Musicfest's tax-exempt status.
Could interfere with the organization's independent decision-making.
Provide a donor with goods or services of more than insubstantial financial value in exchange for the gift.
Gift Recognition
Annual Fund
Donations to the Annual Fund are publicly recognized in concert season programs and through related donor benefits. All Annual Fund donations are formally recognized through the issuance of Donation Recognition Letters.  These letters are sent to donors in a timely manner, indicating both date of gift receipt and the contributed value.
Gifts of Securities
Donors who gift securities to Arizona Musicfest will receive a Donation Recognition Letter indicating the name of the security, the number of shares and the value based on the average of the high and low trading values for the security on the date it was sold by Arizona Musicfest.  To honor the intended value of the donation, Musicfest will make its best effort to sell the securities on the same day, or a date immediately after, the stock transfer is made, assuming Arizona Musicfest is made aware of the transfer by the donor or their representative.
Saguaro Circle
The Saguaro Circle is Arizona Musicfest's recognition program for donors who generously contribute to Musicfest through a planned estate gift.  Members of the Saguaro Circle are recognized in the annual concert season program and may receive other benefits as well.  Musicfest requests that donors who intend to include Musicfest in their estate submit a "Declaration of Future Intent" form, which can be found at azmusicfest.org/saguaro-circle. Donors who are not already known members of the Saguaro Circle and who leave a bequest to the organization will be posthumously recognized upon Musicfest's receipt of bequeathed assets.
Anonymity
Arizona Musicfest respects the wishes of donors to support the organization anonymously and will take reasonable steps to safeguard those donors' identities. Arizona Musicfest must observe the legal requirement in submitting annual Form 990 to the IRS to disclose donors' names for gifts of $5,000 or greater in any given year. Other than that requirement, Musicfest will honor a donor's request for anonymity by not disclosing a donor's name externally (except noted as "Anonymous" in donor listings). However, the donor's name may be disclosed internally among staff and board, and on internally shared reports.
Arizona Musicfest will periodically review these policies and revise as needed or at least every three years.
Approved by the Arizona Musicfest Board of Directors on the 21st day of June, 2023.
For more information, call the Development Office at 480.530.0881.