Each year, Arizona Musicfest assembles some of the nation's finest orchestral musicians to perform as the Festival Orchestra—the jewel in Musicfest's crown.  Under the direction of Music Director Robert Moody, the Orchestra annually performs five distinct concert programs over one week.  Along with being an important destination for North America's premiere orchestral musicians, Festival Orchestra Week has become a popular destination for classical music fans from Arizona and beyond.  Guest soloists featured with the Festival Orchestra have included Joshua Bell, Midori, Andrew Von Oeyen, Gil Shaham, Denyce Graves, Olga Kern, Chris Thile, Nadja Salerno Sonnenberg, Lynn Harrell, Conrad Tao, Andrew Watts and many others.  Arizona Musicfest is proud to include musicians from these distinguished institutions as part of our Festival Orchestra family: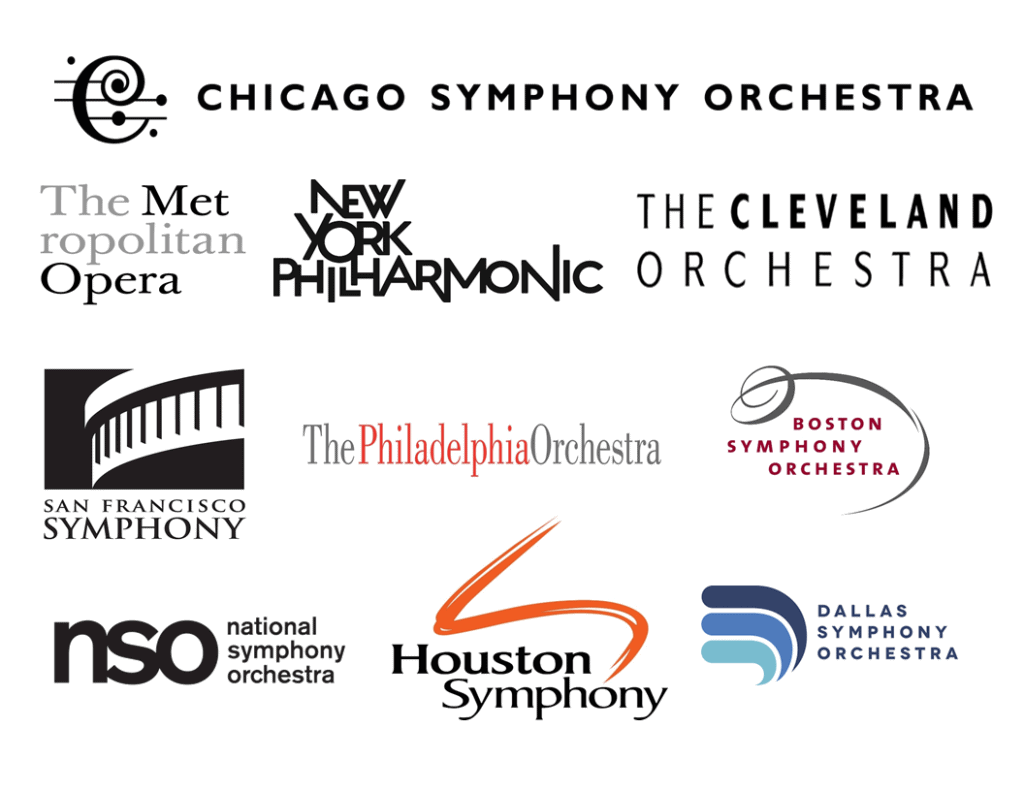 Maestro Robert Moody
Music Director
Robert Moody is the Music Director of Arizona Musicfest.  His tenure with the organization began in 2007.  Maestro Moody also currently holds the same post with the Memphis Symphony.   Previously, he served as Music Director of the Winston-Salem Symphony (North Carolina) from 2005-2018 , and Music Director of the Portland Symphony Orchestra (Maine) from 2008-2018.
Recent guest conducting appearances include the Chicago Symphony at Ravinia and the Los Angeles Philharmonic at the Hollywood Bowl, in addition to the symphonies of Toronto, Houston, Indianapolis, Detroit, Seattle, Fort Worth, San Antonio, Buffalo, Louisville, Columbus, Oklahoma City, and, in Europe, the Slovenian Philharmonic and the Vienna Chamber Orchestra. Summer festival appearances include Santa Fe Opera, Spoleto Festival USA, Eastern Music Festival, PortOpera, and the Oregon Bach Festival.
Equally at home in the opera pit, Moody began his career as apprentice conductor for the Landestheater Opera in Linz, Austria. He has gone on to conduct at the opera companies of Santa Fe, Rochester, Opera Carolina, Des Moines Metro Opera, Hilton Head Opera, and North Carolina Opera. He also assisted on a production of Verdi's Otello at the Metropolitan Opera, conducted by Valery Gergiev, and at The English National Opera, where he was Assistant Conductor for Weill's Street Scene. He made his Washington National Opera and North Carolina Opera debuts in 2014, and he conducted Bartók's Bluebeard's Castle, Leoncavallo's I Pagliacci, and Poulenc's Dialogues of the Carmelites during 2016-2017.
Moody served as Associate, then Resident Conductor, of The Phoenix Symphony (AZ) from 1998 through 2006. There he conducted a wide variety of concerts, including Classics, Chamber, Pops, Family, Handel's Messiah, and the New Year's Eve gala. His ability to speak with ease from the podium helped new converts to classical music and enthusiasts alike to gain a greater appreciation for orchestral music. Audiences at his concerts grew considerably during his time in Phoenix. Moody also founded The Phoenix Symphony Chorus, and for seven years was Music Director of the Phoenix Symphony Youth Orchestra.
Prior to Phoenix, Moody served as Associate Conductor for the Evansville (IN) Philharmonic Orchestra, and Music Director (and founder) of the Evansville Philharmonic Youth Orchestra. Moody conducted the first professional performance of a work by the brilliant young composer Mason Bates, now Composer-in-Residence with the Kennedy Center for the Performing Arts, and was instrumental in the commissioning and premiere performances of several of Bates' important major works for orchestra.
Moody's work can be heard on several commercially released compact disc recordings. He collaborated with the Canadian Brass for their Bach and Legends CDs; he is also the conductor for the CD Fourth World, highlighting the music of Native American recording artist R. Carlos Nakai (available on the Canyon Record label); and in 2010, the Winston-Salem Symphony released their performance (live from 2009) of Beethoven's Symphony No. 9. A DVD of Beethoven Symphony No. 9 with Arizona Musicfest was released in 2012. Recently, he was honored to conduct on the "Cancer Blows" concert with Ryan Anthony, members of the Dallas Symphony, and a host of trumpet luminaries, to aid the fight against multiple myeloma. CD and DVD recordings of that live concert, held in Dallas, TX in March 2015, are now available for purchase.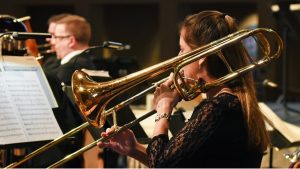 Learn more about our amazing Festival Orchestra musicians by clicking the button below.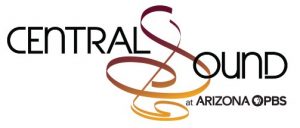 Click the button below to hear past Orchestra Recordings from Central Sound at EIGHT, a part of Arizona PBS. Arizona Musicfest thanks Central Sound for recording Festival concerts and producing broadcasts heard on KBAQ-FM 89.5 and on Eight-Classical, digital TV channel 8.4.