Buy Tickets
Online
By Phone
In Person
Box Office Hours:
Monday-Friday 9am-5pm
7950 E. Thompson Peak Parkway (Offices at Grayhawk)
Scottsdale, AZ 85255
ARIZONA MUSICFEST VENUES
Highlands Church
9050 E. Pinnacle Peak Road
Scottsdale, AZ 85255

La Casa de Cristo Church – Sanctuary
6300 E. Bell Road
Scottsdale, AZ 85254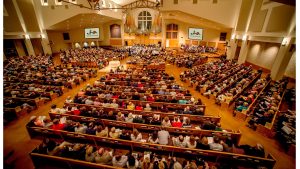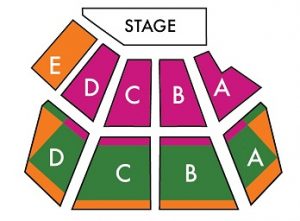 Pinnacle Presbyterian Church
25150 N. Pima Road
Scottsdale, AZ 85255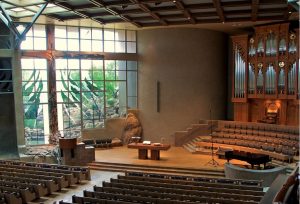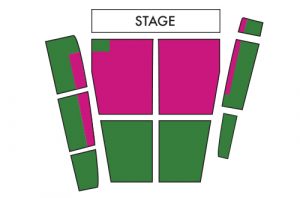 La Casa de Cristo Church – Gathering Place
6300 E. Bell Road
Scottsdale, AZ 85254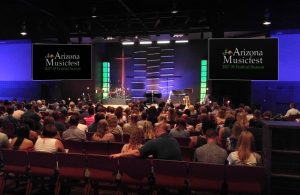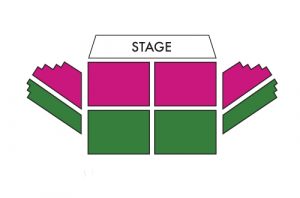 Group Discounts
Music is more fun in groups!
Gather your friends (10, 20, 30 or more!) and make plans now to attend Arizona Musicfest performances this season!
We provide attractive discounts to all of our performances for groups of 10 or more and the more people you bring the more discount you receive!
Buy 10-19 tickets and receive 10% off
Buy 20-29 tickets and receive 15% off
Buy 30-39 tickets and receive 20% off
Buy 40+ tickets and receive 25% off
We have flexible payment options and require only 10% deposit on group reservations.
Call us today at 480-422-8449 to reserve your group's seats!
2020-21 SEASON PATRON NOTICE
Arizona Musicfest intends to follow all required and/or recommended precautions in an effort to address COVID-related safety and mitigation. All precautions and rules are subject to change and will be issued according to timely conditions. Patrons agree to follow all stated guidelines. Non-compliant patrons will be prohibited from event. Arizona Musicfest has taken enhanced health and safety measures for you, our other guests, and our workers and artists. However, an inherent risk of exposure to COVID-19 currently exists in any public place where people are present. COVID-19 is a contagious disease that can lead to severe illness and death. According to the Center for Disease Control and Prevention, senior citizens and guests with underlying medical conditions are especially vulnerable. By attending a public gathering, such as an Arizona Musicfest performance, you voluntarily assume all risks related to exposure to COVID-19.
2020-21 TICKET POLICIES AND GENERAL INFORMATION
▪ All events, artists, programs, dates, venues and benefits are subject to change without notice.
▪ Ticket Refund and Exchange Policy: In consideration of this season's unusual circumstances related to COVID-19, Arizona Musicfest has temporarily changed its ticket refund and exchange policy. Please be aware of the following terms:
In the event that Musicfest reschedules or cancels a performance: Patron is eligible for a full refund or a complimentary exchange into an alternate 2020-21 concert. Patron may also exchange value of ticket into credit for the 2021-22 season.
In the event that Patron cancels their attendance: Provided that patron notifies Musicfest prior to concert start, patron is eligible for one (1) complimentary exchange (per ticket) into an alternate 2020-21 concert. After complimentary exchange, a 2nd exchange request is subject to Musicfest's standard $3 exchange fee. Alternatively, patron may choose to receive a charitable donation receipt for unused tickets or a credit for the 2021-22 season. No refunds will be offered on patron-cancelled/unused tickets.
Exchanges are transacted based on the single-ticket price of the new event, and the ticket buyer will be charged the difference for exchanges into higher-priced events. Refunds or credit for exchanges into lower-priced events are not available.
FEES
All tickets are subject to a $3.00 per ticket service charge.
All phone orders are subject to an additional $2.00 charge.
NOTE: for Annual Fund donors at the Gold Baton level and higher, this fee is replaced by a $5.00 per order Concierge fee, applicable exclusively through the Arizona Musicfest office.
GENERAL POLICIES
All Arizona Musicfest performances are handicapped accessible.
Student (K-12) = Under 16 must be accompanied by a ticketed adult.
College = Must provide current student ID at will-call.
No pets allowed.  Only service dogs specifically intended to assist with ADA and/or EEOC covered disabilities may gain entry into Musicfest performances.  Service dog owners must be prepared to show proper documentation. All other pets are prohibited and will be required to leave the premises.
In compliance with ADA regulations, any wheelchair assessable seating not sold within 72 hours of the performance will be released for sale to the general public.
SOLD OUT = A section / map can be considered sold out when it's down to unreleasable holds or single seats.
The holder of this ticket voluntarily assumes all risk and danger of personal injury and property damage arising in any way to the event for which this ticket is issued, whether occurring prior to, during, or after the event.
REGARDING 3RD PARTY RESELLERS AND TICKET BROKERS
Arizona Musicfest — azmusicfest.org — is the ONLY authorized online seller of tickets for Arizona Musicfest performances.  Arizona Musicfest tickets sold through its own box office are processed through the certified ticketing platform, PatronManager.  Tickets purchased through scalpers and/or 'third-party vendors'  MAY NOT BE VALID.  If you purchase from a non-authorized person or ticket broker, your ticket may be priced at exorbitant markups over face value.  Further, you risk purchasing an invalid, lost or stolen ticket that is not valid for admittance.  Invalid, lost or stolen tickets will be deactivated and thus will not be valid for entry into Arizona Musicfest performances. Patrons who purchase tickets from a scalper or ticket broker do so at his or her own risk.  Arizona Musicfest reserves the right to cancel any order associated with ticket reselling sites.
Arizona Musicfest urges all patrons to purchase tickets directly through the Arizona Musicfest Box Office at azmusicfest.org or by calling 480.422.8449.
ACCESS TO THE BEST SEATS
As a non-profit organization, Arizona Musicfest relies on the philanthropic generosity of its patrons.  In appreciation of charitable giving, donors of $2,500 and higher receive preferential ticketing access, which includes pre-season ticketing before Musicfest's general public on-sale.
To become a donor, go to Invest in Musicfest.
QUESTIONS?
Contact the Musicfest Box Office: 480.422.8449