A Special Tribute to the City of Scottsdale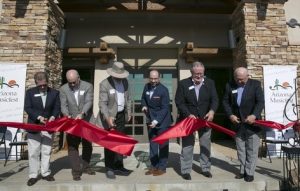 This year, in addition to commemorating the 30th anniversary of Arizona Musicfest, we also celebrate the one-year anniversary of Musicfest opening its new facility in North Scottsdale.  In just one year's time, our new home has dramatically elevated the organization's operations and provided our community with a wealth of engaging programs through our Music Alive! series. For three decades, Arizona Musicfest has been proud to serve the community of Greater Scottsdale by Bringing the Joy of Music to All!
In honor of our celebratory season, our first year in our new home, and in appreciation of our valued role as a beloved cultural destination of Scottsdale, we are pleased to present Scottsdale Serenade, a special musical and visual tribute to our city.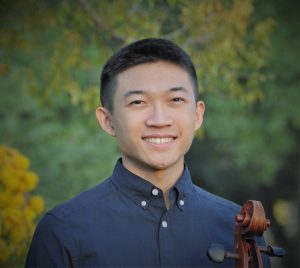 This extraordinary video features 17-year-old cellist Leo Kubota, an outstanding participant in Musicfest's Youth Performance Programs. Leo has twice earned First Prize in the Musicfest Young Musicians Competitions, both as a soloist and as a member of The Kubota Duo, a violin & cello duo with his sister Rina (2019 Musicfest College Scholar). Leo has been featured in two Young Musicians Concerts at the MIM, and was also participated in an Access to Artistry masterclass featuring guest artists Trio Solisti. A student of Dr. Thomas Landshoot, Leo is currently a senior at Corona Del Sol High School.
---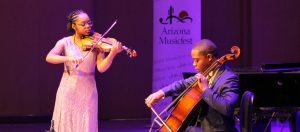 Arizona Musicfest's Youth Performance Programs are a key pillar of the organization's mission. Known for attracting and serving the finest young musicians of the valley and beyond, Musicfest provides unique opportunities to aspiring musicians through our highly-regarded Competitions, the Young Musicians Concert Series at the MIM, Access to Artistry programs featuring masterclasses and private lessons with Musicfest guest artists, as well as through the Arizona Musicfest College Scholarship, which has provided over $110,000 to local young musicians pursuing college degrees in music.