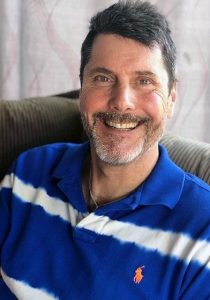 Name: Jay Good
Title: Director of Operations
No. of Years at Musicfest: Ten
Hometown: Long Beach, CA
Morten Lauridsen: O Magnum Mysterium – performed by the King's College Choir
This piece gives me a sense of peace and beauty, and I think this video is beautiful just as the piece is. I recently saw a quote from the great conductor Zubin Mehta in which he states "Music is the message of peace, and music only brings peace" which I think is so appropriate for this choral work. I've always enjoyed choral music (I do some production work on the side with the Grammy Award-winning Phoenix Chorale), and I think this work exemplifies just how incredible the human voice can sound – especially with a performance from the King's College Choir.
Karl Jenkins: Benedictus from The Armed Man: A Mass for Peace – performed by Zagreb Philharmonic Orchestra and Choir Zvjezdice (Elisabeth Fuchs, conductor); Stjepan Hauser, cello soloist
The Arizona Musicfest Festival Orchestra and Festival Chorus recently perform The Armed Man: A Mass for Peace by Karl Jenkins in February as part of the Festival Orchestra week. The performance experience was very powerful, and I felt proud to be a part of it. In my "spare time", I'm a cellist so I've known about the Benedictus movement of this work that features a major cello solo. The melody in the cello solo is somewhat simple but so incredibly beautiful and being a part of the live performance and then watching this video again (& again!) has helped me to continue to be grateful and thankful that I still play the cello.
Tchaikovsky: Serenade for Strings, Mvt. 1; performed by A Far Cry
This string work has been one my favorite pieces for as long as I can remember. The artists from A Far Cry perform as a self-conducted orchestra so the decisions are made collectively and leadership rotates among the players. They perform this work from memory which makes the video even more compelling to watch. As I mentioned above about how incredible the human voice can sound, to experience an ensemble of such talented and committed string players performing this Tchaikovsky work is very inspiring!
Queen performing Bohemian Rhapsody
I also enjoy the non-classical musical genre and Queen has been one of my favorite bands growing up. I thoroughly enjoyed the 2018 movie Bohemian Rhapsody and reminded me how much I enjoy listening to this song. To me the song has five different distinct sections and the transitions from one to the next are awesome, and it's a fun video to watch!
Lady Gaga and Bradley Cooper performing Shallow from A Star is Born Soundtrack
This is another movie that I recently enjoyed watching and was drawn to this song and performance during this scene in the movie. It's a classic story of an artist becoming a star while her love interest performer fades to obscurity. I was very impressed by the performances of Lady Gaga and Bradley Cooper and enjoyed the entire soundtrack. To me, I really enjoy the music that has the ability to stir up my emotions as well as inspire me!