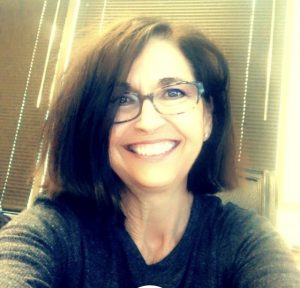 Name: Barbie Orcutt
Title: Donor and Patron Services Manager
No. of Years at Musicfest: Six
Hometown: Marana, Arizona
For my FAVE FIVE list, I've chosen to focus on songs that evoke happy memories and a need to sing and dance! I want to thank music for always clearing my head, healing my heart and lifting my spirits! Enjoy!
Perfect – Ed Sheeran and Andrea Bocelli
This song brings me such joy. Having Ed and Andrea share this message that no matter what, you are perfect is just so beautiful!
Thinking of You – Loggins and Messina
I have always been a huge fan of Loggins and Messina. Although it was released in 1973, to this day, anytime I hear this song…it makes me want to dance. May I have this dance?!?
Let's Stay Together – Al Green
Released in 1972, Let's Stay Together became Green's signature song and his only number-one pop hit single. This song, after almost 50 years, still makes me sing!
Rhythm of Life from Sweet Charity – Sammy Davis Jr.
This song brings me back to listening to records on the console record player and dancing around the living room with my mother and sisters. Here is Sammy Davis Jr. (Big Daddy) performing Rhythm of Life in the 1969 film Sweet Charity.
Can't Stop The Feeling from Dreamworks Animation Trolls – Justin Timberlake
I was introduced to this song while babysitting for my grandkids. Who knew that such a catchy tune would come from an animated movie about trolls? Take a moment and dance with me!