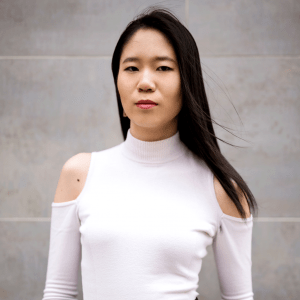 Arizona Musicfest is proud to invite you to tune into the Piano Cleveland "Virtu(al)oso" Competition tomorrow, Tuesday, August 4th at 5:00 pm (PST) to watch Arizona Musicfest College Scholar and Juilliard Alumna Anna Han perform in the competition's first round.
Featuring competitors from around the globe, Anna was chosen to compete alongside contestants from 19 foreign countries. In a further Musicfest connection, 2018 Musicfest guest artist Olga Kern serves on the competition's distinguished jury.
Hailed by the Washington Post as "prodigiously gifted" and "displaying imagination, taste, and pianistic firepower far beyond her years," Anna grew up in Chandler studying with Fei Xu. A prize-earning pianist in the Arizona Musicfest Young Musicians Competitions, Anna was a frequent performer on the Musicfest Young Musicians Concert Series. She received the 2014-2018 Arizona Musicfest Scholarship.
Find more information on the competition and tune in tomorrow at 5pm here: Virtu(al)oso Piano Competition
For a preview of Anna's prodigious talent, watch the video below!
---
Arizona Musicfest Scholarship
Since 2011, Arizona Musicfest has awarded over $100,000 to Arizona students pursuing college degrees in music through the Arizona Musicfest Scholarship Program.
Arizona Musicfest Scholarship Recipients are students and alumni of the following distinguished institutions: The Juilliard School, New England Conservatory of Music, Yale University, The Cleveland Institute of Music, San Fransico Conservatory, USC's Thornton School of Music, Colburn Conservatory, Biola University, Arizona State University, The Eastman School of Music, Vanderbilt University, and Curtis Institute of Music.
Meet the incredible musicians that have earned four years of financial support through this program here: https://azmusicfest.org/scholarship
Arizona Musicfest invites you to partner with us in supporting aspiring Young Musicians through the Arizona Musicfest Scholarship Program. To donate, please visit https://azmusicfest.org/donate