From Doo-Wop to Motown to Rock 'n' Roll, the list of hits from the American Radio Songbook is as expansive as it is meaningful. Join Keith Kelly from The Nash Jazz Club to dive into what makes these songs classic,  how Festival Headliners Under the Streetlamp translate them to their stage show and hear insights and anecdotes from the road.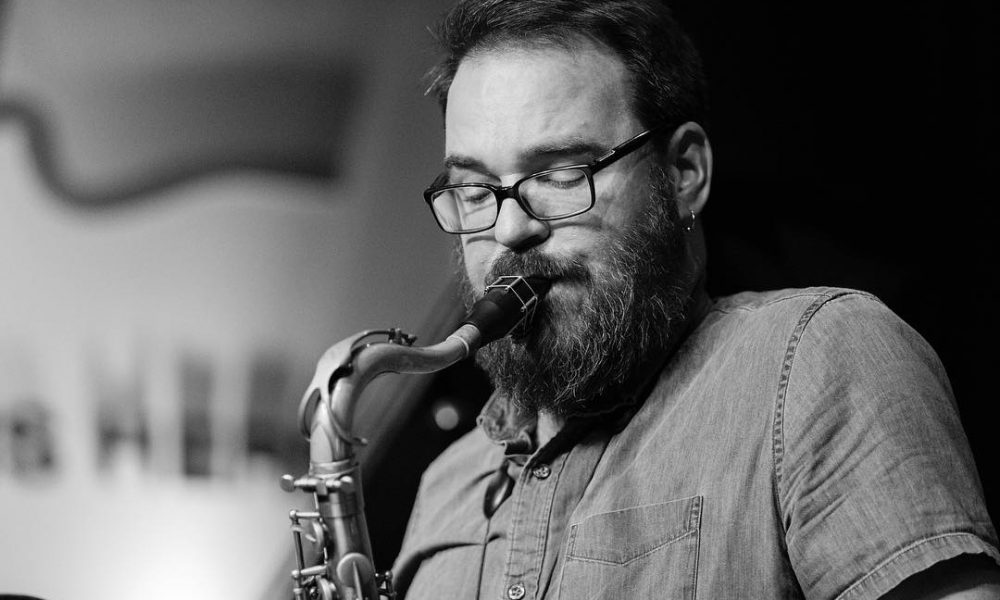 Keith Kelly
Lecturer
Saxophonist and educator Keith Kelly, a San Francisco Bay Area native, holds a BM in Performance (Saxophone) and a BM in Music Education from the Conservatory of Music at University of the Pacific, an MM in Music Education (Jazz Studies) and DMA in Music Education (Jazz Studies) from Arizona State University. Currently, he is the Coordinator of Music Humanities at Paradise Valley Community College and the Director of Education for The Nash, the premier jazz education and performance organization in Phoenix, AZ.
As a woodwind specialist, he has toured with the Eels, Darlene Love, The Scorpion Decides, Under The Streetlamp, and his own free-jazz group, Ask Not. Kelly has performed with a wide variety of musical ensembles including Crossing 32nd St, CONDER/dance company, Boxhead Ensemble, The Stan Kenton Legacy Orchestra, Phoenix Symphony, Natalie Cole, Maynard Ferguson, The Temptations, Glen Campbell, Diana Schuur, and numerous tv/radio/music personalities. Kelly has performed in or supervised over 35 different musical theater productions throughout Northern California and the greater Southwest, including "The Unfortunates" – which debuted at ACT's The Strand Theater in San Francisco in 2016, with his original horn arrangements.
As a recording artist, he can be heard on records by Eels, Califone, Dispatch, The Scorpion Decides, Static Announcements, Max Knouse, Casey Hurt, Sweetbleeders, and CooBeeCoo. Edgetone Records releases many of Kelly's instrumental/jazz/improvised recordings, including the groups: Ask Not, Running From Bears, and Slender Loris.
As a researcher, his focus is on creativity/improvisation, jazz ensemble and improvisation pedagogy, jazz education in undergraduate teacher preparation programs, gender and music participation, and the early history of public school jazz education. He has presented research and/or clinics at conferences for CMEA, AzMEA, NIME, and JEN. He continues to act as a Ph.D. dissertation supervisor at Boston University.
As a collegiate music educator, he has taught undergraduate and graduate courses at San Joaquin Delta College, University of the Pacific, Boston University (Online), Arizona State University, and was Assistant Professor/Coordinator of Jazz Studies at California State University, Stanislaus.
Dr. Keith Kelly is an Andreas Eastman Saxophone Artist/Endorser