Fridays, Feb. 2, 9, & 16 2024
This three part lecture series will explore the music of, Henry Mancini, one of the greatest composers in the history of film. During his long career Mancini won four Academy Awards, a Golden Globe Award, and twenty Grammy Awards, plus a posthumous Grammy Lifetime Achievement Award in 1995.  His works include the Peter Gunn theme song from the Peter Gunn television series as well as the music for The Pink Panther  film series and "Moon River"  from the film Breakfast at Tiffany's.
Getting Here
Community Room at Arizona Musicfest
7950 E Thompson Peak Pkwy
Scottsdale, AZ 85255
Directions
7950 E Thompson Peak Pkwy
7950 E Thompson Peak Pkwy, Scottsdale, AZ 85255, USA
Instructor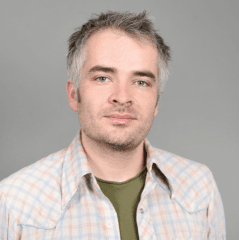 Dr. Christopher Norby
Christopher Norby is a composer, performer and teacher with an impressive range of international artistic experience across live theatre, concert composition, video game music, film/TV scoring and live performance. His commissioned concert and theatre works have been performed in major venues and festivals internationally. As a film and media composer, Christopher has completed scores for multiple iOS and Android releases and national USA television. He was a co-founder of AnNua Productions (Ireland, Australia) and in 2017 established Ensemble Kabarett – a multimedia live performance group that is gaining recognition for innovative and entertaining productions. Christopher teaches various courses around composition, theatre and film at Arizona State University.