Tuesday, February 11, 2020 3:00pm
The Armed Man (subtitled "A Mass for Peace") is a major choral-orchestral work by contemporary Welsh composer Karl Jenkins. Jenkins composed the work as a result of a commission he received by the London Royal Armouries Museum. In the late 1990s, Guy Wilson, then the Master of the Armouries, began to consider the possibility of the museum commissioning a musical composition to commemorate the millennium and raise awareness about the historical and moral implications of war.
Like Benjamin Britten's War Requiem, The Armed Man is at its core an anti-war piece. Wilson himself selected the texts for the work. Although anchored by texts from the Latin Mass, Wilson also incorporated texts from other religious, literary, and historical sources. The overarching idea for the commission was to create a modern work that both looked back at the century of destruction and war, and looked forward with hope and a commitment to peace for the new millennium.
Guy Wilson describes Jenkins' work as "the most marvelous, varied, accessible, appropriate and singable music that embraces the whole world and the full range of emotions that the subjects of war and peace evoke. He has, I believe, created something of rare power."
Listen to an excerpt from the work here: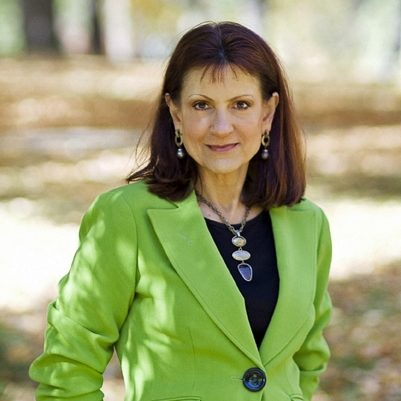 Dr. Sharon A. Hansen
Lecturer
Sharon A. Hansen, Chorus Director, is Professor and Director of Choral Activities Emerita at the University of Wisconsin-Milwaukee. She is active as a guest conductor and clinician throughout the United States and Europe. Her collegiate and professional ensembles have appeared at Carnegie Hall and at meetings of the Music Educators National Convention, as well as state, regional, and national conventions of the American Choral Directors Association. Ms. Hansen has served as guest conductor and clinician with all-state choirs, music festivals, and honor choirs in more than twenty-six states and internationally.
From 1998-2013, she served as Founder and Music Director of the Milwaukee Choral Artists, one of only a handful of professional women's vocal ensembles in the country. In recognition of her influence, the Milwaukee Symphony and the Milwaukee Civic Music Association both presented her with the Award of Excellence in Choral Music. In 2014, she received the Morris D. Hayes Award, the highest meritorious honor from the Wisconsin Choral Directors Association. Most recently, Hansen served as Interim Director of Music at Pinnacle Presbyterian Church. A Board member of the Arizona Chapter of the American Choral Directors Association. This is her fifth year as Chorus Director of Arizona Musicfest.