For the last 28 years, Arizona Musicfest has provided unique music education programs and youth performance opportunities to children, schools and audiences throughout the Valley and beyond.
Through the organization's highly regarded Young Musicians Competitions, each year Arizona Musicfest identifies top classical music talent through juried competitions, and subsequently provides many of these extraordinary young musicians with valuable public performance opportunities.  These performances allow the musicians to hone their performance skills, while they provide audiences with a special opportunity to experience virtuosity from the start.
In our continued partnership with the Musical Instrument Museum, Arizona Musicfest will produce a series of three Young Musicians Concerts at the MIM Music Theater in Phoenix.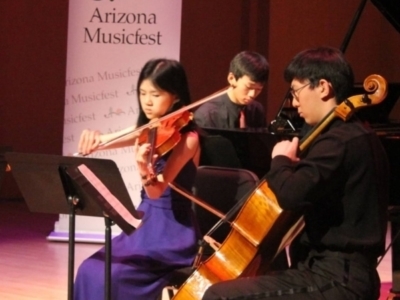 Fall, Winter and Spring Dates TBA
Experience the stars of tomorrow...today!