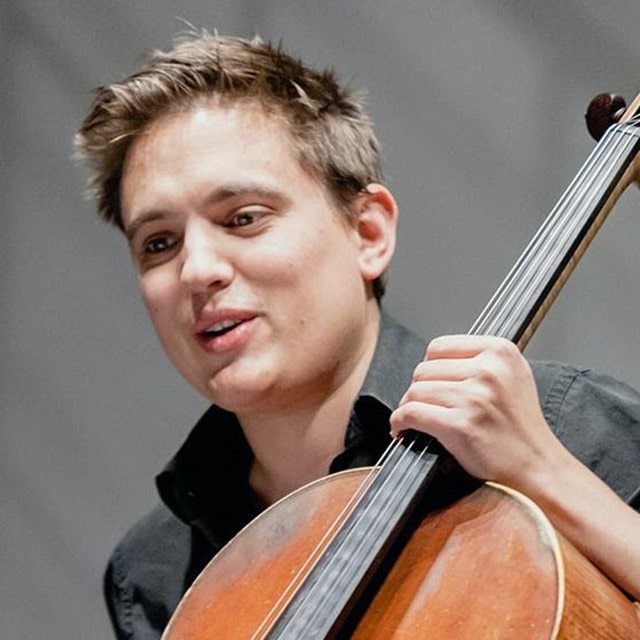 Peter Lorenzo Anderegg joined the Phoenix Symphony in 2007, and performed as Acting Principal Cellist from 2010-2015.  Before joining TPS, he concertized extensively across the US and the world, performing in diverse venues from Carnegie Hall, Lincoln Center, the Sydney Opera House, and Mexico D.F.'s Palacio de Bellas Artes to the Frontier Days rodeo in Cheyenne, Wyoming. He also holds the position of Section Cello with the Chautauqua Symphony Orchestra in New York.
Born in Boston, MA, Peter Lorenzo began cello studies at the age of 4. He frequently performed with his twin sister Francesca, a violinist, and his father David, a pianist, as the Anderegg trio. While completing a B.A. cum laude in Mathematics at Harvard University, he appeared as a frequent soloist with the Harvard-Radcliffe and Bach Society Orchestras and was a member of Phi Beta Kappa and a teaching assistant in the Mathematics Department. He received a M.M. degree from The Juilliard School.
Mr. Anderegg is extensively involved with The Phoenix Symphony's cutting-edge music education and community outreach programs. He has collaborated with classroom teachers in the Creighton and Superior school districts through the TPS Mind over Music program and has developed many programs for 'Symphony Connections' performances at the Maricopa Community Colleges. With the Symphony's B# Music Wellness program, he frequently performs with ensembles at the Banner Health University of Arizona Cancer Center, Lodestar Day Resource Center, St. Vincent de Paul, Hospice of the Valley, and more. He is a member of the AFM Local 134 – Jamestown Musician Association and Local 586 – Professional Musicians of Arizona.