Arizona Musicfest is proud to partner with The Musik Box to bring Kindermusik classes to the families in North Scottsdale and North Phoenix!
Through this partnership, Musicfest will begin hosting classes for newborns up to five years old. We will begin with a series of in-person "Playdate" – introductory classes so parents can experience the program before enrolling in ongoing classes. The Musik Box also offers online options as well.
Sessions meet in the Community Room at Arizona Musicfest: 7950 E Thompson Peak Pkwy. Scottsdale, AZ 85255
Find more information by clicking the tabs to the left and register for upcoming playdates on the Musik Box Website:

The Musik Box is Arizona's largest Kindermusik studio and is ranked in the top 1% of Kindermusik studios worldwide. The Musik Box and Arizona Musicfest families came together through our mutual pride for Musicfest Young Musician and current Wheaton Conservatory pianist, Joel Jamison. Not only was Joel one of the first students of The Musik Box, but as the son of founders, Stefanie and Robert, Joel also still serves as a guest teacher. Arizona Musicfest is proud to welcome The Musik Box into the Musicfest family. Together we're excited to continue serving our community through music. Find more information on their website: themusikbox.net

Kindermusik​® is the world's leading provider of music-based education for children from birth through age seven. We use the power and joy of music-making to help children learn and grow during the years most critical to brain development. Since 1978, Kindermusik has helped millions of children around the world build a strong foundation for a lifetime love of learning.
Find more information about Kindermusik on their website: kindermusik.com
Meet Our Kindermusik Teacher!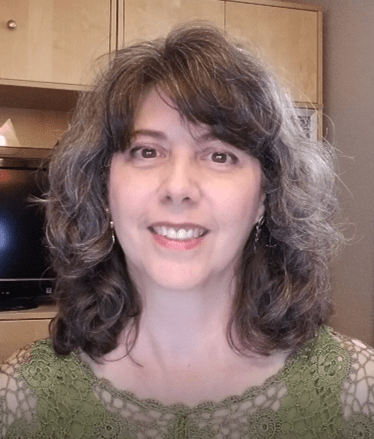 Kelli Taggart
Kindermusik Teacher
Kelli earned her degrees from Louisiana State University (Bachelor of Music Education) and University of Phoenix (Master of Arts in Education). She has 23 years' experience as a Kindermusik® Early Childhood Educator after teaching public school music for nearly a decade in Houston and Phoenix. During her 10 years on staff at Scottsdale Bible Church, she coordinated the Children's Music and Arts program, supervised the Summer Music and Performing Arts Camps, and regularly directed the adult choir and orchestra. Kelli also taught introduction to theater classes for CYT Phoenix. Most recently, she has been providing in-service workshops and presentations, training teachers and administrators in 35 states and 2 foreign countries, as well as coaching several of Kindermusik International's corporate partners. Performance opportunities have led her to stages in the US, Romania, and Argentina; provided chances to sing back-up for Marvin Matthews, The Gettys, and The Judds; and, once upon a time, to play the part of the Mother Pig in a children's video and record a radio jingle.
The Musik Box will offer four levels of classes at Arizona Musicfest. Find more information on each below!
Foundations (0-15 months)
In a Kindermusik Foundations class, we provide a unique blend of musical learning activities that stimulate and engage all of the baby's senses. We will teach you how to encourage your baby's learning through vocal play, object exploration, instruments, and creative movement.
Level 1 (1-2 Years)
In a Level 1 class, we enjoy exercises to assist toddler's brain development; movement activities to build gross motor skills; vocal play to develop speaking and singing voices; and age-appropriate instrument exploration. We strive to equip parents as the most important teachers of their children.
Level 2 (2-3 Years)
Level 2 is a class attended by older toddlers with their caregiver and allows the adult to interact and learn alongside their child in an unhurried and joyful manner. There are magical moments of connection and an opportunity for social engagement with other children while working on confidence, self-control, and communications skills.
Level 3 (3-5 Years)
In Level 3, we combine your preschooler's natural love of music, storytelling, and imaginative play with age-appropriate activities that introduce early music concepts and foster independence, social and emotional skills, language growth, and self-control. This class is also the recommended option if you are looking to bring multiple children to one weekly class together.