Registration Ends: 1/5/2024
Registration:
Due Date: January 5, 2024
Performers must complete the application and submit the registration fee in order to perform.
Performers must be Arizona residents.
Performers must be in grades seven through twelve.
Early submission is advised. It is possible that all available slots for performers will be filled before the end of the application submission period. Any performers who apply within the submission period for whom there is no slot will be placed on a waiting list. If no slot becomes available, the performer will be informed, and their entry fee returned.
No application refunds will be given in the event of performer withdrawal.
Dates & Times:
The Competition will be held on Saturday, February 3 and Sunday, February 4

The times in the table below are the estimated window for each division. We ask families to please reserve the entire duration of the competition until performers receive their exact timeslot.
Divisions may begin earlier or later depending on the number of entrants.

Performers will be notified of their exact timeslot by January 14, 2023.

Performers may perform only during their division's window.

Performers will be assigned an arrival time that is roughly 15 minutes before their scheduled warm-up time.
Division
Date
Estimated Window

(exact times TBA)

I (Grades 7 & 8)
Saturday, February 3, 2024
9am-1pm
II (Grades 9 & 10)
Saturday, February 3, 2024
1pm-5pm
III (Grades 11 & 12)
Sunday, February 4, 2024
1pm-5pm
Divisions:
Divisions are determined by grade level.

Each division has different requirements regarding the number of pieces to perform and the amount of time in which they perform.
Division III has a longer warm-up duration than Divisions I & II.  
| | | | |
| --- | --- | --- | --- |
| Division | Number of Pieces | Warm-Up Duration | Performance Duration |
| I (Grades 7 & 8) | 1 or 2 | 10 minutes | 7 minutes |
| II (Grades 9 & 10) | 1 or 2 | 10 minutes | 10 minutes |
| III (Grades 11 & 12) | 2 | 15 minutes | 15 minutes |
Location:
Music:
Music must be standard solo literature from the Baroque, Classical, Romantic, Modern, or Contemporary periods.

Arizona Musicfest does not provide a list of required or recommended repertoire.
Simplified versions & transcriptions are not accepted.
Multiple movements from a work may be entered as one selection, so long as the total program does not exceed the allotted time for the respective division (see above).

Music must be memorized.
Accompanied pieces must be performed with an accompanist.

Performers are responsible for arranging their own accompanist. If assistance finding an accompanist is needed, please email competition@azmusicfest.org.

Performers must provide three total copies of their score(s): a published version and two photocopies.

Scores should not have markings that would indicate the performer or teacher's identities.
Score(s) must have measures numbered and cuts marked (if any) so the judges can use them as a reference during the performance.
If your music is in the public domain, the score should be clearly marked "Public Domain" or a cover sheet indicating that should be included.
Scores will be checked at the Welcome Table for the above requirements and will be returned directly after the performance.
Prizes:
Standout performers from each Division may be awarded cash prizes in the amounts detailed below.
Awarded performers will be invited to perform in the Young Musicians Concert Series in the MIM Music Theater.
Awarded performers may receive additional performance opportunities as they become available.
| | | | |
| --- | --- | --- | --- |
| Division | First Prize | Second Prize | Third Prize |
| I (Grades 7 & 8) | $200 | $100 | $50 |
| II (Grades 9 & 10) | $350 | $200 | $100 |
| III (Grades 11 & 12)  | $450 | $350 | $200 |
Adjudication:
Judges: Heidi Hernandez, harp; Dian D'Avanzo, violin; third judge TBA.
Judges will stop performers if their performance exceeds the competition time limits. There is no penalty if a performer is stopped for this reason.
Prizes are awarded at the end of each division to performers who display the highest level of artistic excellence.
Judges may elect to award 'Excellent' and 'Superior' ratings to performers demonstrating high levels of artistry in their performances. Ratings will only be awarded with unanimous recommendation from the committee.
Judges have the option to withhold prizes; their decisions are final.
All students will receive judges' comments within a week of the adjudication date.
Questions? Contact Ben Baer, Director of Education, Youth Performance, and Community Programming at 480-422-8431 or competition@azmusicfest.org
Adjudication Panel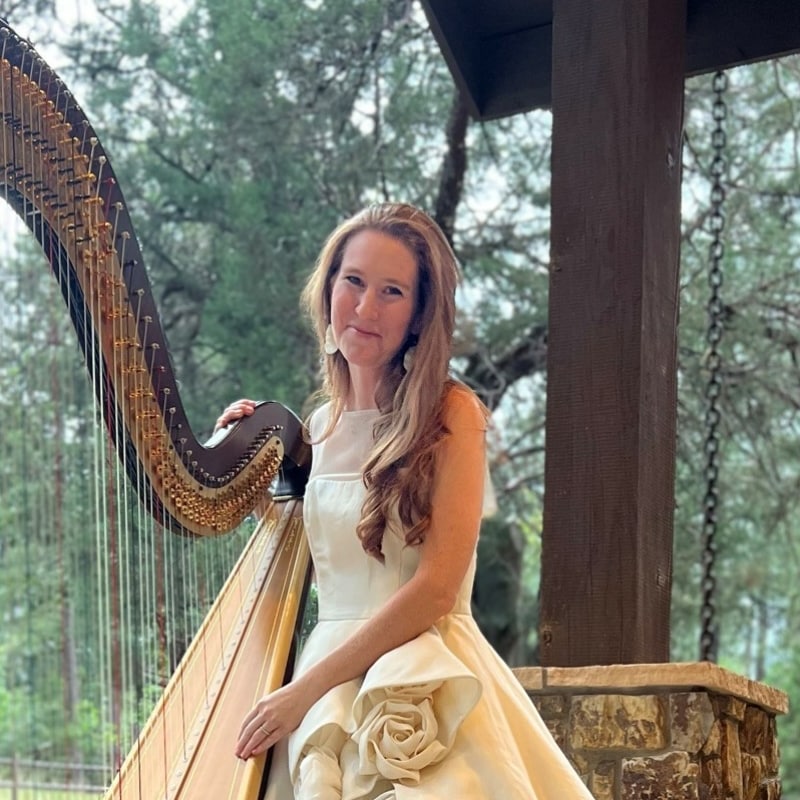 Heidi Hernandez
The Phoenix Symphony
Harp
Heidi Hernandez, harp (February), is in her eighteenth season playing with The Phoenix Symphony. She has served as Second Harpist for the Oklahoma City Philharmonic, and Principal for the Fort Smith Symphony, Oklahoma City University Orchestra, and Oklahoma City Wind Philharmonic. She enjoys playing for different types of events, from political fundraisers and corporate dinners to intimate weddings. Favorite celebrity collaborations or audience members include Michael W. Smith, John McCain, Sandra Day O'Connor, Peyton Manning, Itzhak Perlman, and Midori. Heidi maintains a private teaching studio and also teaches via Skype throughout Arizona and nationwide. To help her students gain ensemble skills and experience collaborative music-making, she founded HarpSynergy, whose members, ranging in age from seven to seventy-five, play throughout Arizona alongside their teacher in a mix of classical and popular music. She holds a bachelor's from Oklahoma City University, and a master's and doctorate from The University Arizona, Her teachers have been Paula Compton, Leah Riddick, Jill Justice, Gaye LeBlanc, and Dr. Carrol McLaughlin. This is her second year at Arizona Musicfest.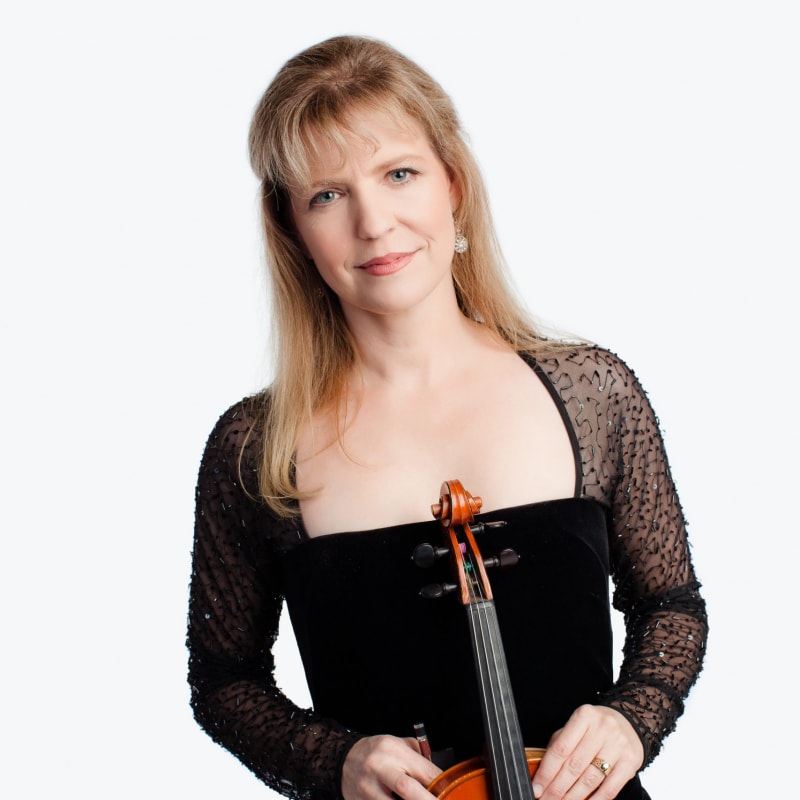 Dian D'Avanzo
Assistant Concertmaster
The Phoenix Symphony
Born thirty miles from the Canadian border in Halma, Minnesota, Dian D'Avanzo began studying the piano at age three, violin at age ten, and harp at age twelve. Eventually choosing to concentrate on the violin, she earned a Bachelor of Music degree from the University of Minnesota and Master of Music degree from the New England Conservatory in Boston.
In 1990 D'Avanzo won a position with the New World Symphony(Miami Beach, FL) with Michael Tilson Thomas but was only there two weeks: when the orchestra tour to Spain was cancelled due to rain, she took advantage of her unexpected free time to fly to Arizona to audition for the Assistant Principal Second Violin opening in the Phoenix Symphony. She was awarded the position and joined the orchestra immediately. When the opportunity arose, she auditioned for and was awarded the position of Assistant Concertmaster.
Other credits include engagements with the Santa Fe Opera Orchestra, The Arizona Opera Ring Cycle in Flagstaff, the Utah Opera Festival and a live performance on Prairie Home Companion.
D'Avanzo plays a fine violin made by her brother, David Folland, one of America's finest young luthiers. She lives in Ahwatukee with her husband Michael, a TPS cellist, and their two young daughters Amelia and Elena.