Part performance, part lecture, go deeper into the creation of some of your favorite pieces with Musicfest Informances.
From "White Christmas," and "The Christmas Song" to "Santa Baby" and "What are you Doing New Year's Eve?" the Great American Songbook is chock full of songs getting people in the Holiday spirit. Ring in the holidays with Nicole Pesce as she explores the stories behind the songs, performs them in her uniquely virtuosic style, and celebrates the broad range of styles in these songs!
Irving Berlin: White Christmas
Nicole Pesce: I Got Rhythm
Led By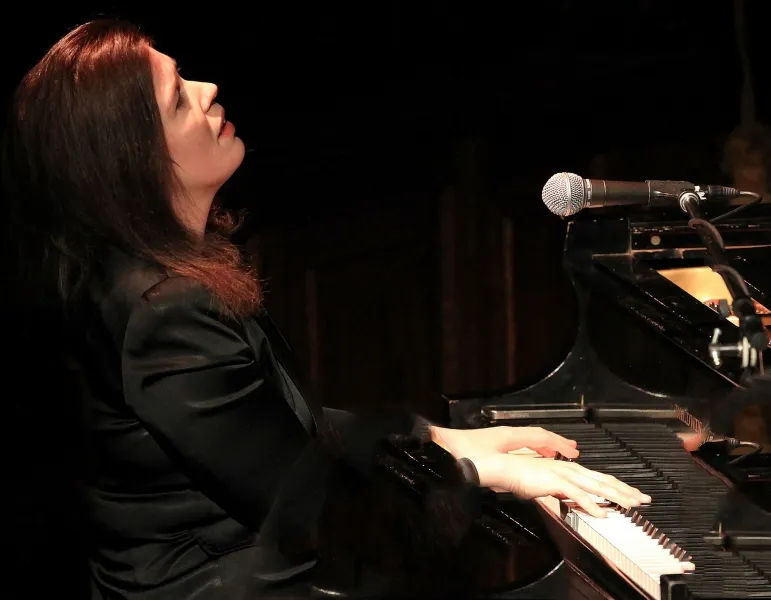 Nicole Pesce
Pianist, keybordist, composer and arranger Nicole Pesce enternatins audiences with a unique blend of virtuasity, homor, and pizzazz. Nicole's "Happy Birthday Variations" video has over six million views on YouTube, and Nicole was recognized by Arizona Foothills Magazine with their "Best of 2014" Award for Best Local Band/Musician. With a repertoire consisting of over 12,000 memorized songs, Nicole is often dubbed "the human iPod," and is hailed as "one of the top ten musicians to hear in Phoenix," by the Arizona Republic.
Nicole has performed for George Benson, Muhammad ali, Ricky Martin, President George HW Bush, Waylon Jennings, Taylor Hicks, Janet aNaplitano, Shaquille O'Neal, President Jimmy Carter, Chris Rock, STeve Nash, The Gypsy Kings, Glen Campbell, Margaret Cho and Brian Setzer. She's appeared with American Idol contestant David Hernandez, The Moscow B allet, Zowie Bowie, and the casts of Mary Poppins, Young Frankenstein, and Mamma Mia!