Dive deeper into your favorite music through Lectures on Music, lead by local scholars and Musicfest staff!
John Williams iconic scores for major motion pictures have been the standard for film writing for more than 50 years. In celebration of the great American Maestro's 90th birthday, join film composer and professor Dr. Christopher Norby for a four-part series exploring the inner workings of film music through John Williams' film scores.
Through this series, we'll explore the influence of jazz on John Williams's melodic and harmonic approaches, his leitmotif-like use of themes and motives for storytelling, his expansive orchestrational technique, and how his great shadow has influenced film music over the last half-century. Dr. Norby will share from his experience composing for films and studying manuscripts of Williams' scores to unveil how Williams' music exemplifies the magic of film scoring.
John Williams presents themes for E.T. to Steven Spielberg
John Williams conducts E.T. – Adventures on Earth
Led By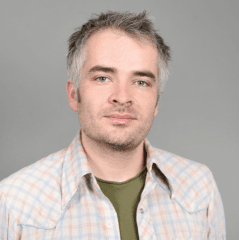 Dr. Christopher Norby
Christopher Norby is a composer, performer and teacher with an impressive range of international artistic experience across live theatre, concert composition, video game music, film/TV scoring and live performance. His commissioned concert and theatre works have been performed in major venues and festivals internationally. As a film and media composer, Christopher has completed scores for multiple iOS and Android releases and national USA television. He was a co-founder of AnNua Productions (Ireland, Australia) and in 2017 established Ensemble Kabarett – a multimedia live performance group that is gaining recognition for innovative and entertaining productions. Christopher teaches various courses around composition, theatre and film at Arizona State University.