Part performance, part lecture, go deeper into the creation of some of your favorite artists and pieces with Musicfest Informances.
The Mambo, Samba, and Cha-cha-chá are three forms of music that absolutely get our hips and feet moving. Underlying those infectious songs are Latin Jazz grooves that capture our attention and don't let go. Join local drumming legend Dom Moio as he explores the building blocks of those grooves, shares stories of some of the great musicians of the style, and performs works in an intimate environment! From Jelly Roll Morton and Machito through Mongo Santamaria and Tito Puente, join us to survey the titans and tunes of Latin Jazz!
Tito Puente – "Oye Cómo Va"
Machito – "Cuban Fantasy"
Mongo Santamaria – Afro Blue
Led By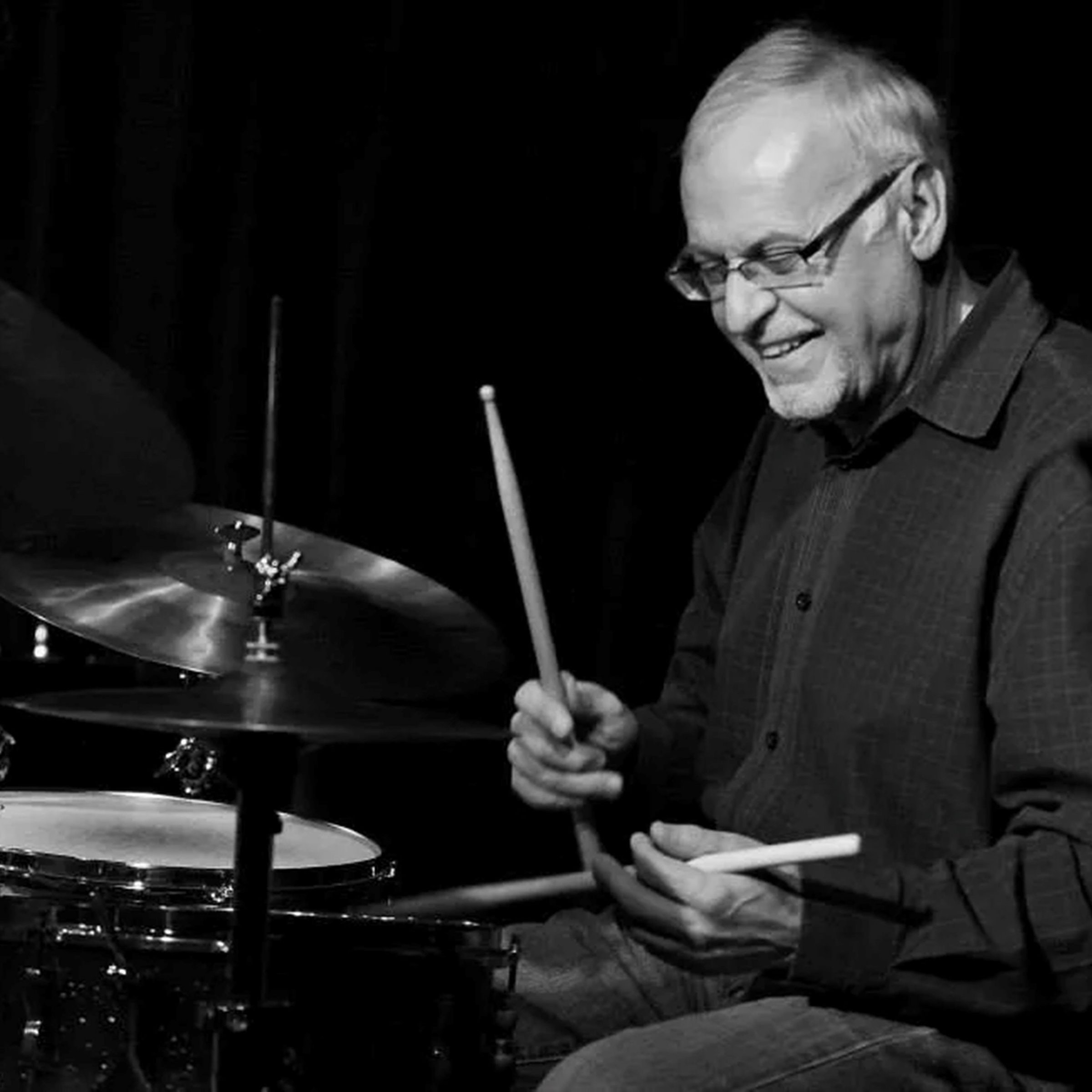 Dom Moio
Dom Moio started playing drums in the fifth grade. His first teacher, Dick Demers, started Dom on his way both as a player and teacher in 1970 in Maine.
In 1975, Dom went to New York to study with studio master, Bernard Purdie. Then to Boston in 1976 to study with Jazz great, Alan Dawson. Dom's first book, "Be Bop Phrasing for Drums," was dedicated to Alan.
Before leaving the East Coast, Dom had the opportunity to play with Jazz greats, Don Doane, Clark Terry, Herb Pomeroy, Dave McKenna, and many other players from the New England area.
In 1978, Dom left for Reno, Nevada with guitar player brother Bill, where he soon started working the casino circuit. 1980-1984 he was the house drummer for the MGM Grand and Hello Hollywood Hello Show.
While in Reno, other show gigs included Joan Rivers, Tony Orlando, Shirley Jones, and Debbie Reynolds to name a few. Dom also kept busy with west coast jazz players like Don Menza, Red Holloway, Herb Ellis, Joe Diorio, and Ahmad Jamal.
Also busy recording over 100 Jazz Cd's, which include artists like Carl Fontana, Conte Condoli, Shorty Rogers, Greg Hopkins, Mike Kocour, and Bruce Forman.
After studying with Cuban Master Walfredo Reyes Sr. in the 1980's in Reno, Dom has also become active in the Latin percussion world. His book, "Latin Percussion for Gringo's" as well as his band, "Cinco De Moio" have had much success.
In 2008 Dom hooked up with long time hero Steve Gadd and did two book projects, Deep Grooves II and Just Duet, which also includes Jazz great, Joe LaBarera.
Since then Dom has continued to gig with many Jazz greats, including; Benny Green, Joe Lovano, Luis Conte, Roxy Coss, Sean Jones, Lionel Loueke, and Wycliffe Gordon.
Now, in his 30th year at Arizona State University's Jazz Faculty, he keeps a very busy teaching and gigging schedule. Dom continues to record and write drum books, amongst his latest are, "THE SWEEP" brush book, and "SO YOU THINK YOU'RE WARMED UP…" featuring warm up exercises for snare and bass drum.