Complementary College Tickets
Please review our COVID-19 Patron Policy and complete the form below to reserve your seats to Bria Skonberg on November 15, 2021 at 7:30pm. Learn more about the concert here:
Notice to Patrons:
Arizona Musicfest looks forward to producing full capacity concerts this season. As we prepare to welcome back large audiences, the health and safety of our patrons, performers, volunteers and staff are of utmost importance. We thank you for your patronage, and for your understanding and cooperation.
In an effort to ensure a safe and enjoyable concert experience, and in alignment with Centers for Disease Control and Prevention (CDC) recommendations and live performance industry best practices, Arizona Musicfest has implemented the following policy for all this season's concerts. This policy is subject to change and will be updated as necessary, based on trends of community infection and transmission levels of the COVID-19 disease.
Effective October 1, 2021, all persons attending Arizona Musicfest events must show proof of full vaccination or a negative COVID-19 PCR test result, taken within 72 hours, prior to entry.  A driver's license or other valid photo ID will be checked as well for verification. In addition, universal mask-wearing is required.
Arizona Musicfest's policy is in effect for all patrons, staff, artists*, volunteers, crew, facility personnel, and vendors while in the venue.  *Artists are not required to wear masks while performing on-stage.
Allowable Proofs of Vaccine and/or Negative Test Status Shall Include: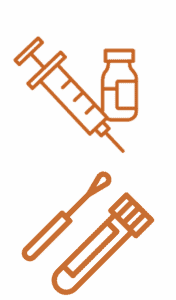 Physical vaccination card
Picture of vaccination card (either hard copy or stored on phone)
Digital confirmation of vaccination status through a vaccination passport app
Copy of official immunization record as issued by a state department of health services
Proof of negative COVID-19 PCR (polymerase chain reaction) test result within 72 hours prior of the performance. Test must be issued by a medical provider or pharmacy. At-home tests will not be accepted. Antigen and/or antibody test results will not be accepted.
Required documentation will be checked at the entrance door by security personnel. Entry will be denied for guests who do not provide documentation as required above.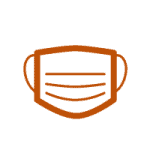 Masks are required at all times for all patrons regardless of vaccination status, except while eating or drinking. Masks must completely cover the nose and mouth and comply with CDC guidelines for acceptable face coverings. If a patron does not have an acceptable mask, a mask will be provided.
Please be advised that it is the responsibility of the ticket purchaser to communicate the above policy and rules to whomever they may be providing tickets.
Please note that an inherent risk of exposure to COVID-19 exists in any public place where people are present. COVID-19 is an extremely contagious disease that can lead to severe illness and death. According to the Centers for Disease Control and Prevention, older adults and people with underlying medical conditions are especially vulnerable.  By attending Arizona Musicfest, you voluntarily assume all risks related to exposure to COVID-19.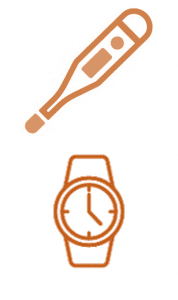 For the health and safety of all, patrons (including those fully vaccinated), who may be experiencing any cold/flu-like symptoms in the days prior to the performance, are urged not to attend the performance.  Refund requests may be accessed through the following link: www.azmusicfest.org/COVIDrefund  or by calling the box office: 480.422.8449.
Due to necessary protocols and anticipated delays, we suggest that you plan extra time prior to a performance to allow for check-in at the door.
---